Virtual Sports Betting Explained
Dive into virtual sports betting with our guide, which shows you all different sports and betting possibilities at top quality casinos.
Virtual sports betting is one of the newest and most exciting developments in the world of online gambling. Given that it's all about sports, there is obviously a big overlap with normal sports betting on football matches or any other sport. However, participating in virtual sports betting is not exactly the same as placing your usual wagers at the bookies, as a big part of it actually has more in common with playing a casino game. Essentially, it's a mixture between sports betting and casino gaming.
In this guide we dive deeper into the topic of virtual sports betting. We'll explain you exactly what virtual sports betting is, what different kind of sports and games there are and how the odds are calculated. Moreover, we also point you at the best online casinos and bookmakers that provide virtual sports betting.
Play Virtual Sports at Mr. Play and Get C$1,600 Bonus!
About virtual sports betting
Virtual sports betting is placing bets on on computer-generated sports events instead of real ones. These events don't feature actual athletes. Instead, sport matches or events such as football or horse racing are simulated by a computer. You are effectively betting on a computer simulation of a sport. The outcome of a virtual sport match is always randomly decided, as a computer algorithm determines the results and winner of the sports event.
What sets virtual sports betting apart is the speed. As these simulations of sport matches are finished within a few minutes at most, there's no waiting for real matches to conclude. This appeals to people who prefer a quicker pace in their sports betting experience.
With realistic graphics, live commentary, and statistical details, virtual sports betting is not only exciting to do, but it also offers all the extras which you will find in a sportsbook when betting on real matches.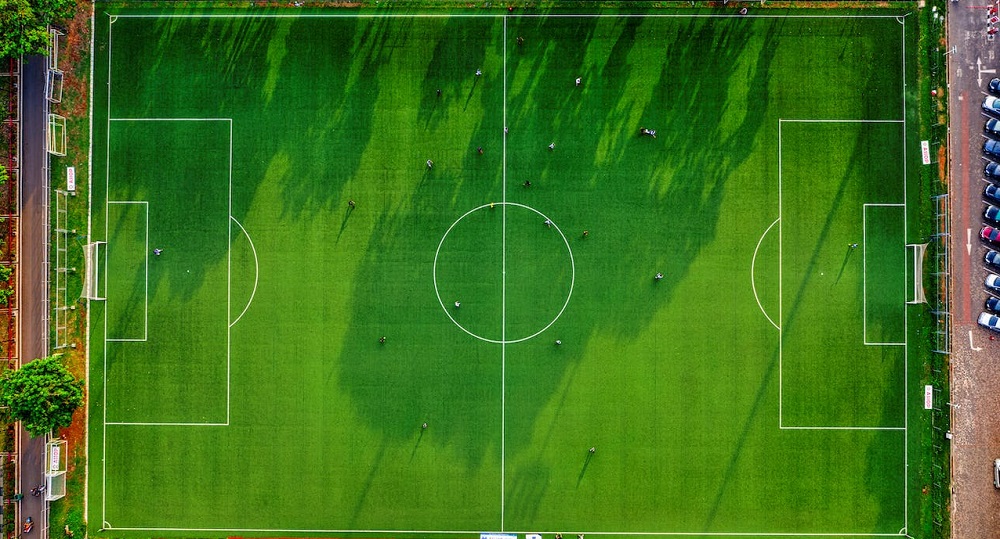 Different kinds of sports
Virtual sports betting covers a diverse range of simulated sports. Here's a list of six virtual sports commonly found at online casinos and bookmakers:
– Football (soccer)
– Horse racing
– Greyhound racing
– Motor racing
– Basketball
– Tennis
In virtual football, computer-generated teams and players compete in a simulated match. Bettors can predict outcomes such as the winner, final score or goal scorers. With some online bookmakers, you can watch the virtual football match unfold just like in a computer game such as FIFA. Each match typically lasts for a couple of minutes only. Some sportsbooks also feature virtual penalty shoot-outs.
Virtual racing is the most common sport apart from football. At online casinos and bookmakers you can typically bet on virtual horse racing matches, virtual motor races and virtual greyhound races. Computer-simulated cars, motorcycles, horses or greyhounds can be seen racing towards the finish line. Your goal is to try to predict the winner!
Other popular virtual sports are basketball and tennis. Some sportsbooks also feature athletics and darts, although these are less commonly found.
Play Virtual Sports at Mr. Play and Get C$1,600 Bonus!
How do you bet on virtual sports
Betting on virtual sports is a straightforward process. First, you have to find an online casino or bookmaker that offers virtual sports. You then simply browse through the available sports options, ranging from virtual football to horse racing, and select the event you want to bet on. Most platforms offer a variety of bets, allowing players to place wagers on outcomes such as the winner, total goals, or specific game events.
Virtual sports betting platforms often display odds associated with each betting option, indicating the potential pay-out based on your bet amount. Just like in real sport events, some football teams, horses or racing car drives are better on paper than the others and therefore more likely to win. Their odds will therefore generally be the lowest. Those who are less likely to win have higher odds.
Once your bet is placed, the virtual event unfolds through a computer-generated simulation. The outcome of the match or race is determined by algorithms. If you managed to predict the right outcome, you will receive a pay-out based on the odds.
Play Virtual Sports at Mr. Play and Get C$1,600 Bonus!
Advantages of virtual sports betting
Virtual sports betting offers several advantages that contribute to its growing popularity among gamblers. First of all, one notable advantage is the continuous availability of virtual sports matches. Unlike traditional sports that follow specific schedules, you can bet on virtual sports at any time of the day. You don't have to wait for a weekend match to be finished as you can gamble on a virtual sport event anytime you want.
Another advantage lies in the speed of virtual sports betting. Simulated events are designed to be fast-paced and there is a quick turnover between matches. This rapid pace not only adds a lot of excitement but also allows users to place and settle bets in a relatively short amount of time.
Additionally, you don't need any sport knowledge in order to bet on virtual sports. None of the football players, racing drivers, horses and jockeys in virtual sports is real. It's just one fantasy world like a computer game. Because of this every bettor stands the same chance – whether you are a beginner or a gambling expert.
Play Virtual Sports at Mr. Play and Get C$1,600 Bonus!
Disadvantages
However, the fact that the teams and players in virtual sports betting aren't real can also be a disadvantage. Unlike traditional sports betting, where gamblers can use their knowledge of a team's performance, player statistics, or historical data to make the best possible bet, this aspect is completely lacking in virtual sports. The outcomes of virtual matches are determined by algorithms. That means that traditional sports analysis and knowledge is irrelevant. Whether you place the winning bet is only down to luck.
Another notable disadvantage is that some gamblers might find the virtual experience less immersive and engaging compared to traditional sports. The absence of real athletes, live spectators, and the unpredictable nature of genuine sports moments can diminish the emotional aspect that many sports fanatics seek. Virtual sports betting, by its nature, lacks the authenticity and excitement that arises from real-time events, making it less appealing for traditional sports lovers.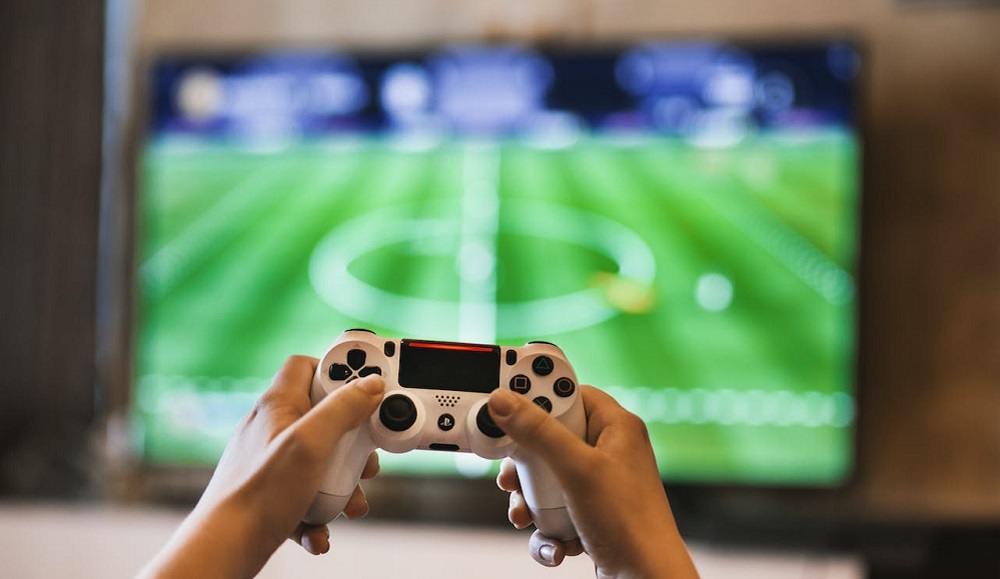 Is virtual sports betting fair
Virtual sports betting is generally considered fair and honest due to the use of Random Number Generators (RNGs) to determine outcomes. RNGs are computer algorithms that generate sequences of numbers in a way that is unpredictable and unbiased. In virtual sports, these RNGs ensure that the results of simulated events are entirely random. Because the software behind RNGs is fully transparent and regularly audited by national gambling authorities and independent test labs, you can be sure that the outcomes are always determined in a fair and impartial manner.
RNGs in virtual sports betting actually operate similarly to those used in video slots at online casinos. In both cases, RNGs ensure that outcomes are entirely random and not influenced by external factors. In video slots, the RNG determines the combination of symbols on the reels, and in virtual sports it dictates for example the order in which the horses will finish during a race.
Play Virtual Sports at Mr. Play and Get C$1,600 Bonus!
The best online casinos
Want to try your hand at virtual sports betting? Take a look at our list of recommended online casinos!
All of the online casinos mentioned on our website are highly trustworthy, secure and reliable websites. These casinos are all licenced by national gambling authorities such as the UK Gambling Commission, Malta Gaming Authority (MGA) or the Alcohol and Gaming Commission of Ontario. As a Canadian gambler, you can safely play at these casinos.
If you want to learn more about these online casinos, do read our reviews in which we discuss their game collections, payment options and speed, customer service as well as casino bonuses. When you register at one of these casinos you can claim a welcome bonus that can easily reach C$1,000 or more. If you want to bet on virtual sports, or just want to play video slots or table games such as roulette and blackjack, you will find plenty of options at these casinos!
Play Virtual Sports at Mr. Play and Get C$1,600 Bonus!
Conclusion
Virtual sports betting is a fun alternative to traditional sports wagering. The continuous availability of virtual sports matches, coupled with the use of Random Number Generators to ensure fair outcomes, contributes to the popularity of this form of gambling. The convenience of being able to place bets at any time, independent of real-world sports schedules, appeals to a diverse global audience. As you don't need any sports knowledge in virtual sports, every gambler has a fair shot at winning as it's all down to luck.
Virtual sports betting is however not without its drawbacks. The inability to utilise your sports knowledge about actual players and teams might make virtual sports not as fun as the real deal. Another disadvantage is the lack of emotional engagement and authenticity in virtual sports compared to traditional sports competitions. However, if all you want to do is have some gambling fun, then virtual sports betting is certainly worth a try!
Play Virtual Sports at Mr. Play and Get C$1,600 Bonus!