The Most Common Video Slot Types at Online Casinos
At online casinos you can encounter a wide variety of vide slot types. From penny slots to jackpot slots and from Megaways slots to fruit machines, there are quite some video slot types around.
Although it will vary from casino how they categorise their video slots, there are some common slot categories. In this article, we will take a look at the most common video slot types you can find in online casinos. We'll shortly introduce these video slots, talk about what makes them special and mention their advantages and disadvantages. Of course, we also mention a couple of great slots you can play in each category.
If you are interested in video slots and want to learn more about them, make sure you read on.
Get C$1,600 and 150 free spins on sign-up at Mr. Play!
Different types of video slots
Video slots have taken the world of online gambling by storm, offering players a thrilling and entertaining gaming experience. Slot machines have been a staple in casinos around the world for over a century. However, the video slots you will encounter at modern online casinos are a world apart from the first mechanical slot made more than a century ago.
The first slot machine was invented in 1895 by Charles Fey, a mechanic from San Francisco. Fey's machine, called the Liberty Bell, featured three spinning reels with symbols like horseshoes, diamonds, and spades. The machine quickly became popular in bars and saloons. The old mechanical slot machines evolved into electronic slot machines in the 1960s. These machines used a random number generator (RNG) to determine the outcome of each spin.
Nowadays, gamblers mostly play video slots in online casinos. These slots even resemble computer games with their advanced graphics and animations, immersive sound effects, and a wide variety of themes and bonus features. However, these modern video slots can be categorised into many different types.
Let's take a look at the most common categories.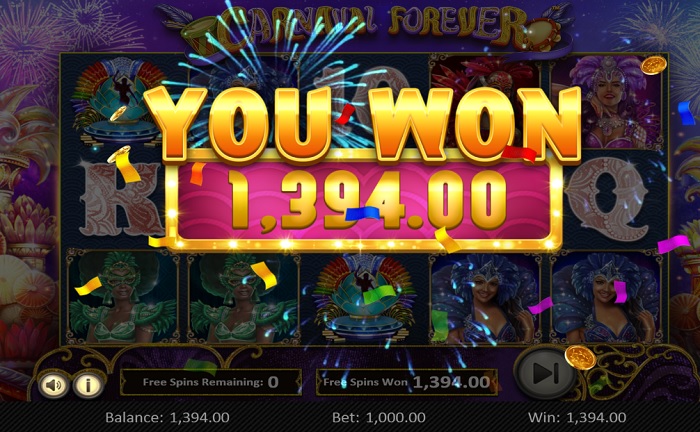 Fruit machines
Fruit machines were one of the first slot machines in existence. They typically have three reels and a limited number of paylines, with fruit symbols like cherries, watermelons and citrus fruits. However, they also feature symbols such as the BAR logo, 7s and the Liberty Bell. One of the main features of fruit machines is the "hold" and "nudge" buttons, which allow players to hold or nudge the reels in an attempt to improve their chances of hitting a winning combination.
Despite their simplicity, fruit machines remain popular among casino players. That's why you can also find online video slot versions of the old fruit machines. Quite some software studios have modernised these old fruit machines by creating completely new fruit slots with modern bonus games and all kinds of extra features.
Get C$1,600 and 150 free spins on sign-up at Mr. Play!
Jackpot slots
Jackpot slots and progressive jackpot slots are two types of video slots that offer the chance to win a large pay-out in the form of a jackpot.
A jackpot slot is a type of slot machine where the pay-out for hitting the jackpot combination is a fixed amount. This amount does not change no matter how many times the machine is played or how much money is wagered. On the other hand, a progressive jackpot slot is a type of video slot where the jackpot increases every time the machine is played as long as nobody is winning the jackpot. Each time a player makes a bet on the machine, a portion of the bet is added to the jackpot, which can grow to be quite large over time.
Progressive jackpot slots are often linked together across multiple machines, allowing for even larger jackpots. The most common progressive jackpot slots you will find at online casinos are the Mega Moolah and WowPot slots.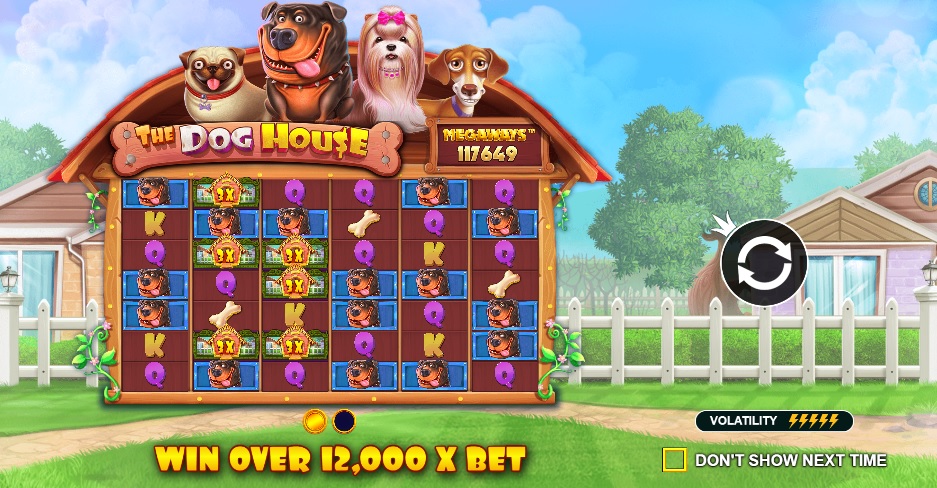 Megaways slots
Megaways slots are a type of video slot that offers a unique and innovative gameplay. First developed by the software studio Big Time Gaming, Megaways slots are known for their high volatility, fast-paced gameplay and big potential pay-outs.
The defining feature of Megaways slots is the variable payline structure. Unlike traditional slots with a fixed amount of paylines, Megaways slots have ditched the traditional concept of paylines altogether. Each Megaways slot has a varying number of symbols on each reel, which can lead to a large number of potential ways to win. For example, a six-reel Megaways slot with seven symbols on each reel can have up to 117,649 potential paylines or ways to win.
There are many other software studios that have made their own Megaways slots using the original system developed by Big Time Gaming under licence. Gonzo's Quest Megaways, Extra Chilli Megaways, Buffalo King Megaways and The Dog House Megaways are great examples of popular Megaways slots.
Get C$1,600 and 150 free spins on sign-up at Mr. Play!
Branded slots
Among all the video slot types, branded slots have always been popular. Branded slots are basically video slots that feature themes and characters from popular films, TV shows, music, video games and other forms of entertainment. These slots are licensed by the owners of the intellectual property being used, and often include symbols, graphics, and sound effects that are inspired by the source material.
Branded slots have become increasingly popular in recent years, as they provide a unique and immersive gaming experience for fans of certain brands, persons or franchises. For example, a slot machine based on a popular film might include symbols like the movie's main characters, iconic props, and memorable scenes, as well as sound effects and music from the film.
Good examples of branded slots are Tomb Raider, The Lord of the Rings, Game of Thrones, Jumanji, The Avengers, The Godfather and Ghostsbusters.
Get C$1,600 and 150 free spins on sign-up at Mr. Play!
Cascading reel slots
Cascading reel slots, also known as tumbling reels, falling reels, or avalanche slots, are a type of video slots without traditional spinning reels. Instead, cascading reel slots have symbols that fall or cascade onto the screen from the top. When a winning combination is formed, the symbols involved in the win will explode or simply disappear from the screen, allowing the symbols above them to fall down. The empty spaces on top of the video slot are then filled with new symbols. This can potentially create new winning combinations.
This process can repeat multiple times in a single spin, creating a chain reaction of wins which potentially leads to large pay-outs.
Cascading reel slots often include other features to enhance the gameplay experience. They can for example include multipliers, where the pay-out for each successive win in the chain reaction gets an increased multiplier. They may also include free spins or other bonus features that can lead to even more cascading wins.
One of the most popular cascading reel slots is Gonzo's Quest. This video slot was first released in 2011 by NetEnt. In this slot, players follow the adventures of a Spanish conquistador named Gonzo as he searches for treasure in the jungles of South America.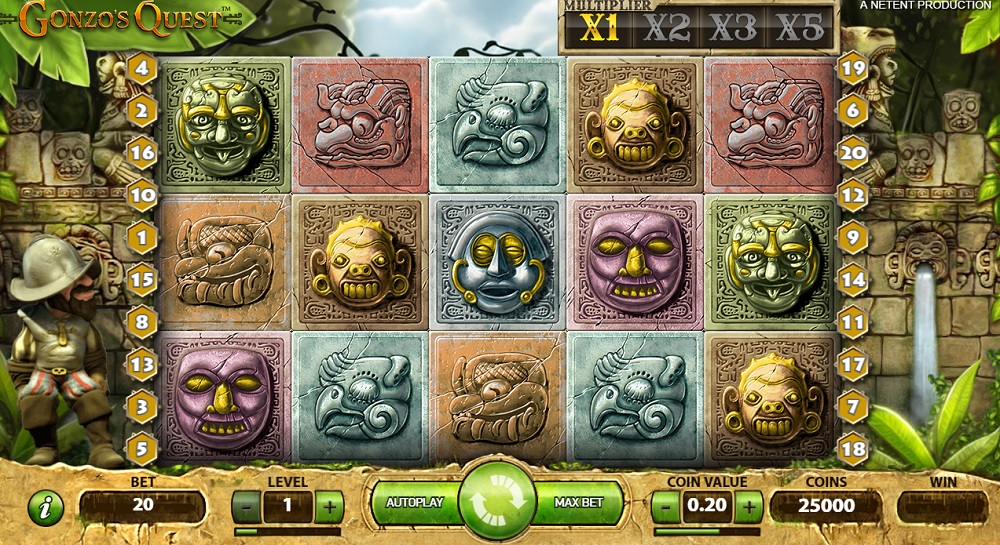 Cluster pays slots
If you are looking for video slot types with a different gameplay that you are used to, you can also seek out cluster pays slots. Just like Megaways slots, slots in this category have ditched the traditional concept of paylines as well. Instead of traditional paylines, players win by forming clusters of matching symbols on the reels.
Clusters can be formed horizontally or vertically anywhere on the grid, and the size of the cluster needed to win varies depending on the game. When a winning cluster is formed, the symbols that make up the cluster will disappear, and the remaining symbols will drop down to fill the empty spaces. Although this feature makes cluster pays slots similar to cascading reels slots, they still form a different type of video slot.
Get C$1,600 and 150 free spins on sign-up at Mr. Play!
Where to play the most exciting video slots
Whether you have one favourite video slot category or prefer a single type of slots, there are many quality online casinos where you can get your kicks. At Highrollerscasino.com, we have made an overview of the best online casinos in Canada. These casinos are all fully licenced by government bodies such as the Alcohol and Gaming Commission of Ontario, UK Gambling Commission or the Malta Gaming Authority (MGA). This makes these online casinos 100% honest and reliable.
All casinos listed on our website have a fantastic collection of video slots. Whether you prefer video slots made by NetEnt, Pragmatic Play, Play'n GO, Microgaming, Nolimit City or another software studio, you will surely find back your favourite slot at these casinos. Video slot types at the online casinos listed on our site include jackpot slots, fruit machines, Megaways slots, branded slots and plenty of cascading reels and cluster pays slots. Of course, you can also find the most famous slots of all time at these casinos.
If you are a new player at one of these online casinos, you can claim a fantastic welcome bonus. For Canadian gamblers this welcome bonus can easily reach heights of C$1,500. Most of these online casinos also throw in a couple of dozen free spins if you sign up for an account! Check out our casino reviews and take a look at these fantastic online casinos if you want to have a lot of video slot fun.
Get C$1,600 and 150 free spins on sign-up at Mr. Play!
Conclusion
There are many different video slot types available to players at online casinos. Each video slot type offers a unique and exciting gameplay experience. Classic slots offer simple gameplay with traditional symbols like fruits, 7s and BAR logos, while modern video slots offer more complex gameplay with advanced features like bonus games, free spins, and multipliers. Megaways slots offer even more ways to win, with thousands or even hundreds of thousands of potential paylines.
Progressive jackpot slots give players the chance to win huge sums of money. The jackpot prizes of these slots frequently top 10 million dollar – a life-changing amount of money if you happen to win such a big jackpot! Branded slots feature popular themes and characters from films and TV shows. Then there are cluster pays slots and cascading reels slots that offer a different kind of gameplay experience altogether.
With so many video slot types to choose from, there is always something for each and every player. Whether you prefer retro slots with a nostalgic feel or modern video slots with advanced features and amazing graphics, there is no shortage of options when it comes to finding the perfect casino game to play.
Get C$1,600 and 150 free spins on sign-up at Mr. Play!