Top Gambling Secrets Which The Casino Doesn't Want You To Know
In this article, we share a couple of top gambling secrets which the casino doesn't want you to know! These interesting casino facts can be a great source of information and help you to raise your awareness about secret casino tricks meant to put you out of your concentration or to entice you to gamble more than you are actually willing to bet.
Casino secrets
It has long been known, and widely accepted, that casinos use some psychological tricks and tactics to keep their players playing for longer on casino tables and making them stay inside the premises for longer. For the most part, it is of course up to players themselves to decide how long they gamble and want to stay on the casino floor. By using your own mind, it is possible to prevent yourself from falling victim to certain tricks being used by land-based casinos.
Yet there are plenty of tricks and tactics implemented by casino owners or associates which are unknown to gamblers. Other such tricks target the subconsciousness of gamblers, influencing players' behaviour while they don't even notice it. In this article, we describe three important secrets casinos prefer to keep for themselves and definitely do not want you to know!
Claim a €200 Welcome Bonus at Mr. Play Casino!

Some games are made to have a higher house edge
Almost all gamblers are familiar with classics such as blackjack, baccarat, craps and roulette, while others prefer video slots. Although most gamblers are aware of the odds they face – and know the golden casino rule that the house always wins on the long run – they might not be familiar with the small differences between game variants or tables.
While games with high payouts are more attractive to players, it is also more attractive for the casino. Sure, there are going to be some big winners leaving the table during the day, but there will be at least equally as many people who fail trying to make a gambling profit. Just like every other aspect in life, if you are looking for a quick way to make money, you have to take more risk.
A lot of the jackpot games might indeed have attractive prices – with some progressive video slots having multi-million jackpots – but the odds and payout rate are often among the lowest in the casino. Sure, a few lucky persons will win some high prizes. One lucky winner will take that jackpot. But where does the money come from? From all those gamblers who play these games and don't win anything.
The same counts for table games. Take for example blackjack. It is widely known that the less amount of decks the dealer uses with blackjack, the better the chances are for the player (and the easier it is to implement a card-counting strategy). However, to make up for the lower house advantage, the casino will often implement some other table rules at games like Single Deck Blackjack (such as lower payouts for a 'natural' blackjack) to make up for it. Always study the odds, table rules and video slot payout rates (RTP – return to player) before deciding on a game to play.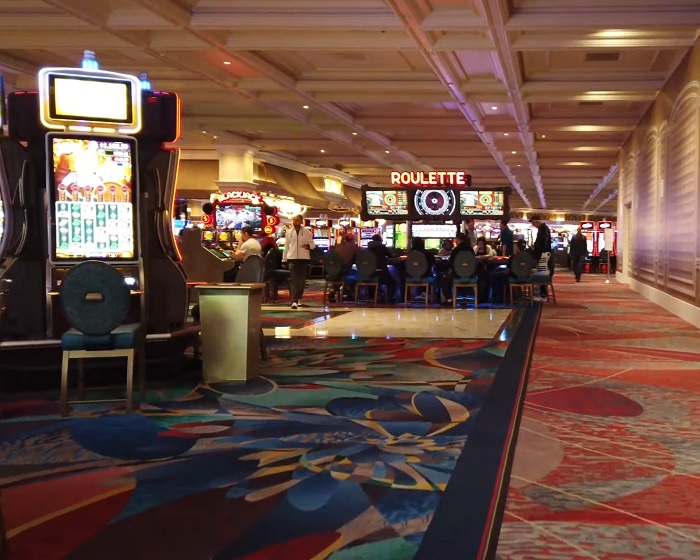 Always study the game and table rules, payouts and other specifics of a game before you take a seat in the casino. ©Screenshot
Some casino games are made for strategic players
Interestingly enough, there are games in the casino where players with enough knowledge can gain an edge or at least increase the chances of winning money. With an advantage we don't mean that it is possible to eliminate the entire house edge altogether, but you can certainly get within reach of it.
One of the examples is a game like video poker. It is widely known within the casino community that the game offers some of the best odds of all casino games and many players have already been successful playing it. The reason for this is that there are strategies that can be studied which will help you to reduce the house advantage.
It is important to remember that the advantages of playing video poker only count for the players who have done enough research of the game and learned an optimal strategy. Do not expect to enter the casino and have the same success as players who have played for years and who have studied strategies and mastered the rules of the game.
The pay table is an important aspect to consider before choosing which video poker variant to play. The best variants include Jacks or Better and Deuces Wild. For example, Full Pay 9/6 Jacks or Better pays 9 to 1 for a Full house and 6 to 1 for a Flush.
Compare this to an 8/5 game, which would pay 8 to 1 for a Full house, and a 5 to 1 payout for a Flush. Needless to say, the video poker variant with the payout table with 9/6 payouts has a much lower house edge and you should seek out such video poker games in any land-based or online casino.
Claim a €200 Welcome Bonus at Mr. Play Casino!

They want you to keep playing
If you've spent time in the casino before, this probably doesn't really come as a secret. Still, it's worth mentioning because all the tricks casinos use to keep you playing can easily be forgotten. To begin with, there is the most obvious trick land-based casinos use. Many are based in buildings without windows, and it is virtually impossible to find a clock on the casino floor.
Casino designers have gone to great lengths to ensure that players are no longer aware of time. Aside from the limited number of clocks and windows, casinos are known to have more methods of keeping you in your seat at a casino table or slot machine. For example, some casinos offer players free drinks and food. Other casinos (especially those in Las Vegas) take it to the next level and might even offer you complimentary hotel nights and free dinners at restaurants across the street or at a restaurant that is part of the casino.
There are enough examples of casino tricks to make you keep playing which can be mentioned. Another good example are the loyalty programs where you collect points which you eventually can exchange for real money. By increasing your status in the program, you can take advantage of several additional privileges.
The problem with it is that you also have to wage a certain amount of money to achieve a high enough privilege status. Sometimes players play a little longer to collect just a few extra points or benefits and end up losing more money in the process, which pales to whatever advantages they earn back in such a loyalty program. This way you can shoot yourself in your own foot, so watch out!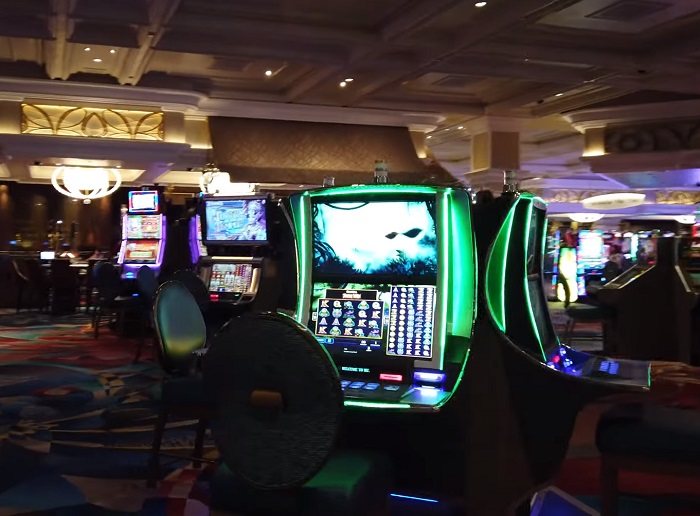 Casinos lack natural light for a reason..! ©Screenshot
Conclusion
Now that you know some of the casino secrets to entice you to play longer, you can save yourself from falling for it. For example, make sure you always wear a watch or have your phone in your pocket and can keep an eye on the time. We do not want to discourage you from taking advantage of a loyalty program, but we do not recommend betting money just solely for earning more points. You always need to keep your own game under control, which you can do with good money management, for example by setting yourself limits on how much money you can or want to lose, or what you're ultimately happy with to win.
Never go out of your way to earn some extra points just so you can earn a nice benefit or go up in status. Finally, we would like to inform you that it is important to take regular breaks from gambling at the casino tables to clear your mind. This prevents you from making more mistakes that can lead to crushing losses. This is especially true if you are on a losing streak or run of bad luck – as many players start making big mistakes in an attempt to recoup losses. Watch out for this!