How to Stop Losing Money and Become a Casino Winner
Do you think you are losing too much money while gambling in a land-based or online casino and do you want to put a stop to this? If that's the case you have come to the right place!
In this short guide you can find a couple of tips and some general advice which can help you improve your game. With a bit of knowledge and luck, you can become a casino winner instead of a loser who keeps on losing all his money. However, this is not a simple story as the reasons why you are losing so much money in a casino can be varied. Some people might lose money because they have bad luck, others might use the wrong tactics or place the wrong bets, while some others might lose because they have a serious gambling problem or addiction.
In our guide we will try to address all of these issues and also take a look at some specific casino games. Make sure to read on if you want to stop losing money in the casino!
Sign Up at Casino Days and Claim the C$1000 Welcome Bonus!
Losing money in the casino
Before we even start discussing how you can prevent losing money, it's important to emphasise the nature of a casino. In any casino, you will be at a disadvantage as a player. As every casino game has a house edge (built-in advantage for the casino) you are much more likely to lose money than to win. Simply put, more players will lose money than there are players who will win in an online casino.
The same is true on an individual level. Although you can beat the casino and win money if you play on a short-term basis if you have some luck, it's impossible on a long-term basis due to the house advantage of each and every casino game. It's important that you realise this and don't forget this cardinal rule.
Although losing is quite normal (even gambling experts have about as many losing days as days in which they do manage to earn some money) it's not normal to lose a lot of money in a casino. Generally speaking, these are the five main reasons why people lose more money than they should at a casino:
– Playing the wrong casino games
– Placing the wrong bets
– Using the wrong tactics
– Tilting and not adhering to your own limits
– Having a gambling addiction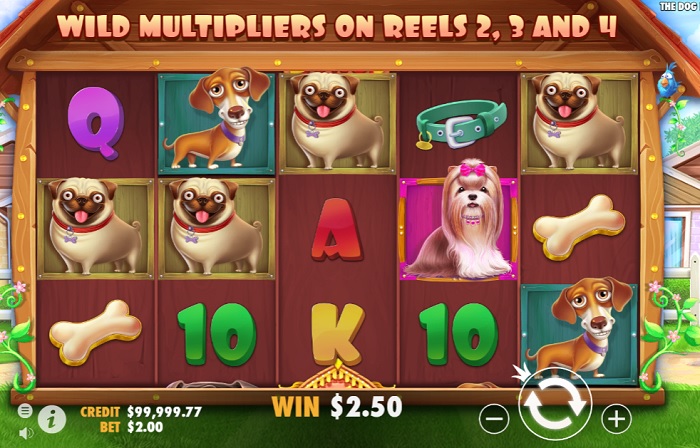 Playing the wrong casino games
If you want to make sure you stop losing money at an online casino, you have to select the best possible game. Although all games have a house edge – a mathematical advantage for the casino which is impossible to overcome if you play on a long-term basis – you may still win some money on a short-term basis with some luck.
However, winning some money is much more difficult when you play a casino game with a high house advantage. If you want to have the best winning chances and prevent losing unnecessary amounts of money in a casino, it's important that you select the games with the lowest house advantage as possible.
These are the house advantages of some of the most popular casino games:
– Blackjack: 0.35% to 2.50%
– Roulette: 1.35% to 5.26%
– Video Poker: 0.50% to 5.00%
– Video slots: 1.00 to 12.00%
– Craps: 1.40% to 5.00%
– Punto banco: 1.06% to 14.36%
As you can see, the house edge of these games can differ. This has to do with the fact that each game has different variants and different betting options. We'll explain this at the hand of two popular games: Roulette and video slots.
Sign Up at Casino Days and Claim the C$1000 Welcome Bonus!
An example: Roulette
If you want to prevent losing unnecessary amounts of money in the casino, it's important you select the right game. When it comes to roulette, the house advantage differs between roulette game variants. These are the house advantages of the three most popular roulette variants:
– American roulette: 5.26%
– European roulette: 2.70%
– French roulette: 1.35%
The fact that American roulette has a higher house advantage than European and French Roulette is because this game has the double zero (00) on the wheel. Instead of having 37 single numbers (1 to 36 and the single 0), there are 38 such numbers in American roulette (1 to 36, 0 and 00). However, the pay-out for guessing the right number are exactly the same with both versions (35 to 1) even though the probability of you having it right is a bit lower. This reflects in the house advantage of a 'single number bet' as it is called in roulette. The probability you guess the number right is 2.70% chance in European roulette, while for American roulette this probability is 2.63%.
Playing American Roulette instead of European or French Roulette will therefore cause you to lose unnecessary amounts of money if you play on the long term. If you have the choice, always select European Roulette or even better: French Roulette.
If you want to learn more about roulette bets and pay-outs, do check the guide we wrote about this topic!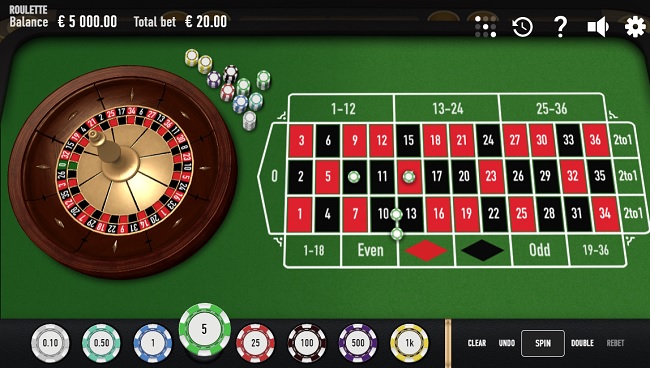 Video slots
Also when it comes to video slots not all games are made equal. You can see how high the house advantage is of a video slot by looking at the Return To Player (RTP) percentage. If you play at a trustworthy, quality online casino, the RTP percentages of video slots will always be mentioned. All major casino software studios in the world are transparent when it comes to the house advantage of their video slot games. You can always find this vital bit of information back when you take a look at the setting or info tab of a video slot. As the numbers have been verified and authenticated by independent test labs and national gambling authorities, you can rest assure that your winning chances indeed correspond with the RTP percentage.
RTP is always written as a percentage. For example, a video slot with an RTP of 97% basically tells you that 97% of all bets combined are returned to the players in pay-outs while the casino makes a 3% profit. The higher the RTP percentage is, the better your mathematical chances are. An average video slot game will have an RTP percentage of around 95 to 96% while a really good video slot will have an RTP of 96 to 97% or even higher. We recommend that you avoid video slots with an RTP percentage that is clearly lower than 95% as you will put yourself at an unnecessary disadvantage.
However, much also depends on the goal why you are playing. For example, almost all progressive jackpot slots (those with prizes of well over 1 million dollar) have an RTP percentage lower than 95%. Although these slots aren't great if you are just trying to make a small profit, they are obviously popular among people who are dead-set on winning that big jackpot! Just don't be surprised if you keep on losing a lot of money until you might hit a substantial prize at one of these type of slots.
Sign Up at Casino Days and Claim the C$1000 Welcome Bonus!
Stop placing losing bets in the casino
If you keep on losing a lot of money in the casino it may be down to you placing the wrong kind of bets. And no, we don't mean that you shouldn't place a bet on number 8 in roulette while avoiding bets on number 16. That's all about luck and intuition and up to you as an individual! What we mean is that some particular bets are just known to have an extremely bad house advantage compared to others bets in the game. Let's take a look at the games of Baccarat and Sic-Bo to make our point.
Baccarat is generally seen as a great casino game to play. Although there is of course a house advantage here as well for the casino, it's one of the lowest you will find. However, the baccarat house edge differs between bets. The banker bet has a house advantage of just 1.06%, making it one of the best bets in the casino. The player bet has a house edge of 1.24%. However, the tie bet has a house edge of 14.36% and should therefore be avoided at all costs – so don't let yourself be lured by the higher pay-out!
It's the same situation when it comes to the game of Sic Bo.  Some Sic Bo bets, such as the small/big, even/odd and dice combination bets, have a house edge of 2.78%. However, there are many bets in the game of Sic Bo with a much higher house advantage. Some popular bets such as 'specific double' or 'specific triple' have high house advantages of 18.5% and 16.2% respectively. The 'specific double and single number combination' has the highest house edge: a whopping 29.2%! Sic Bo is a fun game to play, but it's better to avoid these bets at all costs.
Sign Up at Casino Days and Claim the C$1000 Welcome Bonus!
Stop using losing casino tactics
A lot of casino players use tactics to try to win money or at least to prevent them from losing too much money in the casino. Indeed, some casino tactics and strategies can be highly worthwhile! Take for example the popular card game of blackjack. If you follow the basic blackjack strategy you can lower the house advantage of this game to around 0.5 percent. However, once you deviate from the basic strategy and start to follow your intuition or play at random, the house edge will increase. Using the basic strategy makes blackjack one of the best casino games you can play. Not using such a strategy can turn it into a bloodbath and may result in high monetary losses.
However, not all casino game strategies and tactics are equal. Some of them might be rather innocent and won't affect the house edge too much, but others could lead to potential disaster. Take for example the popular Martingale strategy, which is popular among some blackjack and roulette players. Basically, this strategy works on the basis that you should double your bet size after each losing bet. In theory it's a brilliant strategy. When you do finally win, you will have recouped all your previous losses and even made a small profit. However, there are lots of practical disadvantages.
By using the Martingale System you will eventually reach the moment you hit a series of consecutive losses. Think of it: It's basic mathematics that there will always be such a long moment without a win. If that happens, you might find yourself no longer being able to double your bet. You might reach the table limit or perhaps you might have no bankroll left. Eventually, the Martingale System will lead to you losing a lot of money in the casino.
There are many more similar systems and tactics which might sound good on paper but aren't in real-life situations. Always do your research before using a strategy!
Sign Up at Casino Days and Claim the C$1000 Welcome Bonus!
Adhere to limits to stop losing in the casino
Another reason why you might lose more money than you can afford in a casino is because you haven't set any personal limits or might not adhere to them. Before you start to gamble, it's important that you set yourself some limits. Set yourself a playing budget and perhaps even a time limit how long you want to play in the casino. When you set yourself a gambling budget, make sure you only use money which you can afford to lose. You should never gamble money you need to pay your rent and bills in a casino, simply put. Money you bet has to be cash which is a surplus at the end of the month.
Besides, you should never expect you will win any money when you start playing. Always assume the worst: That you will lose your entire bankroll. If you do that, any other result (whether it's a small loss or perhaps a win) will be a pleasant surprise. These are simple tricks but it will make it much easier to keep control over your expenditures – especially when you hit a losing streak in a casino. You should also be careful not to 'tilt' and make decisions in the heat of the moment. Especially when you are losing, you are likely to make the wrong decisions during your favourite casino game. Always try to remain level-headed and cool-tempered. Stop when it's time to stop and don't try to "undo" your losses by betting even more.
Similarly, it may be smart to adjust your betting limits. If you keep losing too much money in the casino, maybe you just need to lower your bet size. After all, if you bet with $0.50 instead of $1 per turn you generally have twice as much playing time in a casino than you would normally have. This makes it more likely that you will get your kicks without losing too much money.
Sign Up at Casino Days and Claim the C$1000 Welcome Bonus!
Do you have a gambling addiction?
Last but not least, the reason why you keep losing in a casino may have to do with you having a gambling addiction. People with a gambling addiction are prone to play too much and lose their boundaries. If they lose money they try to bet more in order to win something back, only to lose even bigger amounts. Even when such problem gamblers win something and end their casino session with a profit, they are likely to return to the casino the next days to lose it all again. People with a gambling addiction have a hard time controlling their urges, both when it comes to the amount of money they bet as well as the amount of time they spend in a casino.
There are many more signals which point at a potential gambling problem. For example, lying about the time and money you spend in a casino, using money meant for other purposes for gambling and feeling restless if you aren't playing in a casino are huge clues that you might be dealing with an addiction.
Reputable online casinos often have dedicated pages where you can learn more about gambling addiction. You can take a self-test to see if you might perhaps show signals of problematic gambling and can find links to organisations where you can seek help. If you contact the casino customer service about your problems with gambling, they can certainly point you at the right direction for help. If you have a gambling addiction we absolutely recommend you to seek help from qualified organisations such as Gamblers Anonymous or to seek help from your GP or doctor in your local area. A gambling addiction can be as much as a problem to your health and livelihood as drugs or alcohol problems and you really should seek help before your problems get even worse.
Sign Up at Casino Days and Claim the C$1000 Welcome Bonus!
Safe and reliable online casinos
If you want to stop your losing streak, you may have more luck winning some money at another online casino! Check our list of the best casinos in Canada for the safest and most reliable casinos on the internet. All these online casinos are fully licenced and offer a secure gambling environment. You can find back all your favourite casino games such as poker, blackjack, video slots, roulette, baccarat and much more. Of course, all of these casinos feature a live casino as well. All casino games are made by the most renowned software studios in the world such as NetEnt, Evolution Gaming, Betsoft and Pragmatic Play, so you will always have access to the very best of online casino gaming.
If you register for the first time at any of these casinos, you may be eligible to claim a fantastic welcome bonus! Some of the casinos in our list offer a welcome bonus as high as C$1500 or more. If you are tired of losing, this free bonus money might perhaps help you on your way towards some big casino winnings!
Check out the reviews we wrote about these top Canadian online casinos if you want to learn more about them. In our reviews we list the games you can play, discuss the quality of the customer service and casino safety and show you all available payment methods. Simply pay with credit card, Interac, e-wallet or any other convenient option. If you happen to win you will find that withdrawals are quickly processed!
Sign Up at Casino Days and Claim the C$1000 Welcome Bonus!
Conclusion
There are several reasons why you might be losing in an online casino. Perhaps you are choosing the wrong games or placing the wrong bets. Playing with the wrong tactic and not adhering to your own playing limits are two other major reasons why a lot of players keep on losing money in the casino. In some cases, a gambling addiction might be to blame – a serious situation in which you should immediately seek help.
Whatever the case might be, it's important that you remember the cardinal casino rule. The house always wins. All casino games come with a house advantage. Although winning might be possible on a short-term basis, in the long run the casino will always win. As long as you are fine with losing money and simply play casino games because you like the thrill it's all fine! After all, most people play casino games for the fun and thrill and because they hope it can win them some money if they get lucky. However, if gambling becomes an uncontrollable urge you should definitely stop playing and seek help.