When Should You Stop Gambling in a Casino
Although we all love to play in an online or land-based casino, there is always the time you should stop gambling. Sometimes you just have had enough of it for the day, while at other times you might simply run out of money.
Unfortunately, for some people it isn't always as straightforward when they should stop gambling in a casino. In the worst case, they might even bet much more money than they actually can afford to lose. That's why it's always important to stop on time with gambling if fortune is not on your side.
In this article we will not only take a look at why it's so important to stop playing at the right moment, but we will also share some of our tips to help you achieve this. If you are the type of gambler who at times ends up spending too much money in the casino, you should definitely read on!
Sign up and claim the C$1500 welcome bonus at Lucky Days!
Why it's important to stop gambling
People often think that being a successful gambler is all about tactics, strategy, knowledge, experience and intuition. Although these could all be important skills depending on the casino game you prefer, there is however one skill which is more important. Timing!
There are a couple of reasons why timing is so important when it comes to online gambling. To be precise, timing is perhaps at its most important when it comes to realising when you should stop playing and when you could perhaps continue for a while longer if you fancy.
After all, it's quite easy to continue playing when you have all the luck of the world and everything seems to be going your way. It's much harder to stop betting in time when your casino session doesn't turn out to be successful at all. That's how you can set apart a truly skilled and experienced gambler from an amateur. Experienced players will know that gambling is also about stopping in time and limiting your losses. It's certainly not only about winning.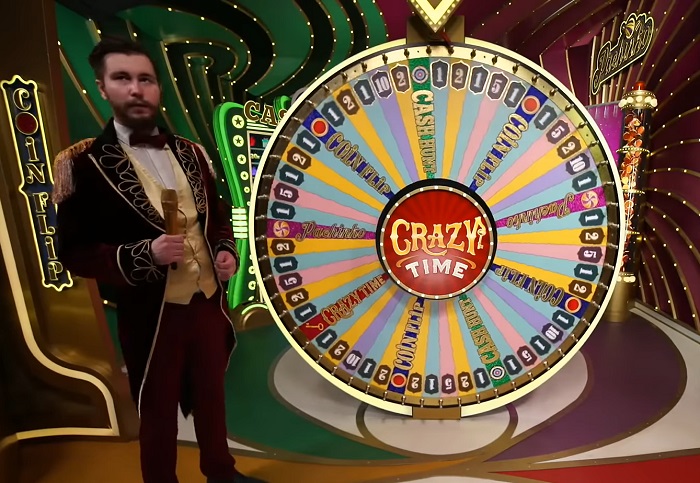 An example
Let's take a look at an example to explain you this thesis a bit. Let's say you are playing on a video slot and are having a good day, with all the luck on your side. In such a case it might be easy to win $200 – a nice casino profit! But what if you return to the casino the next day and don't have a similar amount of luck? What will you do when you have just lost $150? Play on in the hope for more luck? Or stop playing?
Experienced gamblers will most likely recognise it's not their day and stop playing. After all, you have just lost $150 – a significant amount for a lot of people! Over two days combined you however still have a $50 net profit. Compare that to a gambler who keeps on playing despite having already lost $150. As all casino games – including slots of course – have a house advantage, chances are that this player will only lose more money.
You don't have to be a mathematician to see that the player who manages to stop gambling in time will be far better off. Gambling is not only about winning, but equally about limiting your losses.
Sign up and claim the C$1500 welcome bonus at Lucky Days!
Stop gambling in time by budgeting
So how do you manage to stop in time with gambling? The most obvious trick is to budget! Experienced gamblers know that budgeting is important. This does not only help you control your bankroll but also prevents you from spending too much in an online casino. Before you start gambling you should ask yourself these questions:
– What is your playing goal?
– What is the maximum amount of money you are willing to lose/spend in a casino?
When it comes to playing goal there are two different kinds of gamblers. Those who are gambling for the money (i.e. to hopefully make a profit) should determine a goal here how much they want to try to win. For example, you can set yourself the goal of winning $100 if you play an evening in a casino. If you are the kind of player who just likes to gamble for fun and you don't care too much about winning or losing you should definitely set yourself a limit how many hours you want to play at most. If you reach your goal – whether it is money won or amount of hours played – it's time to stop.
Budgeting is also about setting yourself a maximum loss limit. What is the maximum amount of money you are OK with losing in a casino? This of course should also be an amount of money you can afford to lose! After all, money spent on gambling shouldn't be taken from money you need to pay your rent or bills. Only spend money in a casino which is a surplus at the end of the month.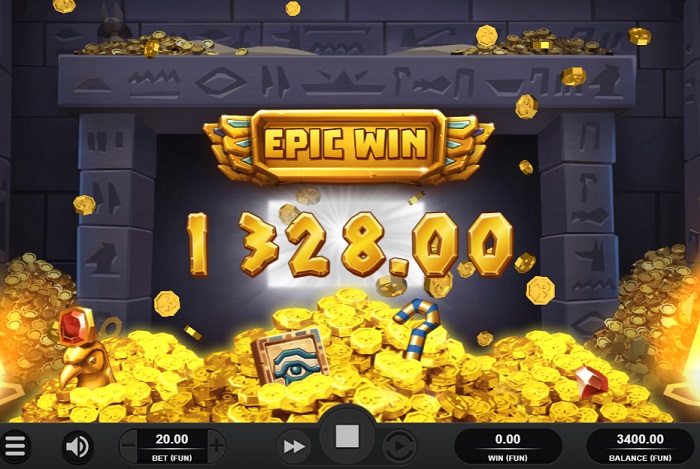 You won't always be this lucky when playing in an online casino..
Impose limits
So let's say you are a gambler who mostly plays for fun, although you will settle for a win of $200. If you reach this amount, you should call it quits and stop playing for the day in the casino. Simply enjoy your winnings and hope the next time you will be equally lucky!
In case you set yourself a maximum loss limit of $100, you should stop gambling when you reach this limit. Of course, that could be easier said than done. It might be hard for some players to actually stop gambling in time no matter how well-prepared they are! That's where casino limits come in handy.
All the top quality online casinos allow you to set your own playing limits. Simply go to your casino account or profile and search for the settings regarding such playing limits. For example, you can set a $500 weekly loss limit to your account. This means that once you reach the threshold of $500 in losses, you can't bet more money for the remainder of the week. Only when a new week begins, will your account be cleared for gambling.
Sign up and claim the C$1500 welcome bonus at Lucky Days!
Changing limits
Most casinos allow you to set a daily, weekly or monthly loss limit. Similarly, you can often set your own limits on maximum playing time or bet size. This is good to do if you fear that you might otherwise break your own budget. Of course, you can always change your mind at any time if you want if you decide you want to lower or raise the limits.
Although lowering your limits can be done instantly, most casinos will have a "cool-off" period of about a week before you can raise a self-imposed limit. This is done to prevent gamblers making decisions in the heat of action which they might regret a day later.
Sign up and claim the C$1500 welcome bonus at Lucky Days!
Recommended online casinos
If you are searching for a reliable online casino with a great reputation among Canadian gamblers, you are at the right place! Right here at High Rollers Casino we have made an overview of the best online casino's in the world. All of these online casinos are fully licenced and warmly welcome gamblers from Canada.
Check out our page of the best high-limit casinos in the world for a full overview of the top online casinos. We have written reviews of each and every online casino, listing all their pros and cons and discussing their game collections, payment options and speeds, bonuses and much more. This way, you can determine yourself which casino is best suited for you!
Of course, these online casinos do have a reputation to uphold when it comes to responsible gambling. That's why you will be able to set your own gambling, deposit and loss limits – making it easier to stop in time. The casinos listed on our website are generally speaking all highly reputable casinos when it comes to customer care. You will find their customer service easy to contact and straightforward to deal with when it comes to bonuses and payments. Try out one of our top Canadian online casinos as we are sure they won't disappoint you!
Sign up and claim the C$1500 welcome bonus at Lucky Days!
When it's impossible to stop gambling
For some gamblers even all of the above tips and solutions might not be enough to help out. Unfortunately, for some players it really seems that stopping with gambling is impossible. That might be the case if you are showing signs of problematic gambling behaviour or perhaps have a gambling addiction. Both are serious issues which demand immediate attention. Not taking the necessary steps might cause serious problems to your financial state, mental health and wellbeing, family life and much more. A gambling addiction can be as serious as a drug or alcohol addiction in this regard!
If you think you are showing signs of problematic gambling behaviour or a gambling addiction you really should stop playing in casinos. As you so far didn't manage to stop by yourself this means seeking outside help. In this case, we recommend that you contact professional help organisations such as GamCare or Gamblers Anonymous. Of course, your home GP will always be able to refer you in all discretion to a dedicated help organisation or other qualified aid organisations in your own community.
Many online casinos also can help you out in this regard, as often they are even required by the gambling authorities to come to support addicted gamblers as they might otherwise risk losing their licences. At many casino websites you can therefore find self-diagnose test to see if you show signs of problematic gambling behaviour or a gambling addiction. You will also find links to help organisations, while customer service can also direct you to places where you can get all the help you need to combat your addiction.
Sign up and claim the C$1500 welcome bonus at Lucky Days!
Conclusion
One of the most underrated skills in gambling is making sure you stop on time. Sure, there are other skills which are required if you want to become a casino winner. Experience, knowledge, the right tactics – they all can help you to become a winner. Most important of course is the factor luck – something entirely out of your own control!
However, one thing you can control is making sure you stop on time with gambling. Experienced players know that gambling is as much about mitigating your losses on a bad-luck day than it is about making a profit on one of the days when you do have all of the luck in the world.
In this article you can find a number of tips which can help you to stop gambling in time. Making a gambling budget, determining your goal and setting your own limits are perhaps the most important ones. However, if all fails you might be showing signs of problematic gambling behaviour or might suffer from a gambling addiction. In this case you should definitely seek outside help. We recommend you to contact a specialist help organisation such as GamCare or Gamblers Anonymous or to inquire with your GP about ways to cure your addiction and how to seek help in your local environment. Make sure you always gamble responsibly!