Safe Gambling at an Online Casino
When people play at an online casino they tend to focus about all those exciting games but often overlook safe gambling practices. That's too bad as it could potentially cost you dearly!
In this article, we will take a look at the most important aspects of safe online gambling. How do you actually choose  a reputable and trustworthy online casino? What do you need to do to ensure your online safety and to protect your personal data? What is problematic gambling behaviour and how can you recognise and prevent it?
By following our safe gambling guidelines, you can enjoy the thrill of online gambling without putting yourself at risk.
Sign up and claim the C$1500 welcome bonus at Lucky Days!
Safe online gambling
Gambling at an online casino has become a highly popular activity among young and old alike these days. While a couple of decades ago people still had to visit a land-based casino in order to gamble, you can now do so from the comfort of your own home.
However, with this convenience comes a responsibility to ensure that online gambling is done safely and responsibly. Although gambling can be great fun, there are also dangers involved. The same can be said about the internet in general.
When you randomly browse through some websites, buy some goods from a web shop or use internet banking, you need to take care about your online safety and personal data. The same is true when you gamble at an online casino.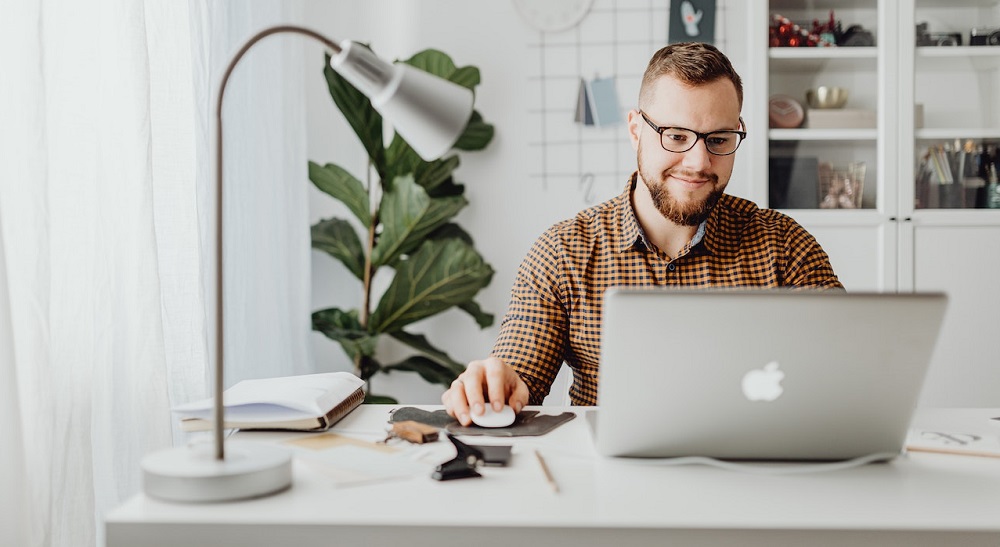 Keep your data safe
Keeping your online data safe is essential, especially when you make payments to an online casino. Much of the following online safety advice is generic and should be applied outside of online casinos as well.
First of all, it's important that you use a strong and unique password for your online casino account. It's best to use a combination of uppercase and lowercase letters, numbers, and symbols. Secondly, when you access an online casino, you should make sure that the website is secure. That means you should look out for a padlock icon in the browser's address bar or "https" in the URL.
Besides these internet security tips, it's also vital that you keep your computer, laptop or smartphone free of any spyware, malware or viruses. You should keep your software (operating system, web browser, apps) up to date.
You should ideally never use an open, public Wi-Fi network to play at an online casino, especially not when making deposits to your casino account or when you withdraw money. Use your own internet network at home or your mobile data on your phone. You should also remain vigilant for phishing e-mails or websites.
Sign up and claim the C$1500 welcome bonus at Lucky Days!
Choose the right casino
Safe gambling is all about choosing the right online casino. It can certainly be risky if you play at an unlicensed or unreliable online casino. Playing at an unlicensed online casino is the worst thing you can do as you don't have any assurances that the casino games being offered are honest. Even if the casino is honest, you could face problems getting paid out and may find out that the customer service is highly unresponsive.
At the bare minimum, you should make sure that you play at a licensed online casino. However, even licensed online casinos can vary greatly in quality. Although you don't have to fear that these casinos will steal your money or feature unfair games, there can be a remarkable difference when it comes to the quality of customer service, available games and payment speeds.
Although many gamblers focus on the casino game collection or bonuses when they choose a casino, it's smart to have a look as well at the payments. You want to play at a casino where it's easy to make a deposit, for example using a debit or credit card, bank transfer, e-wallet or Interac. Perhaps more important are withdrawals. If you are lucky to win some money with your bets, you want to get paid out as fast as possible. Some casinos pay out almost instantly, while others let you wait for a full week. Therefore you should always compare which payment methods are available, if there are any payment limits, and how fast you can expect a pay-out to be processed.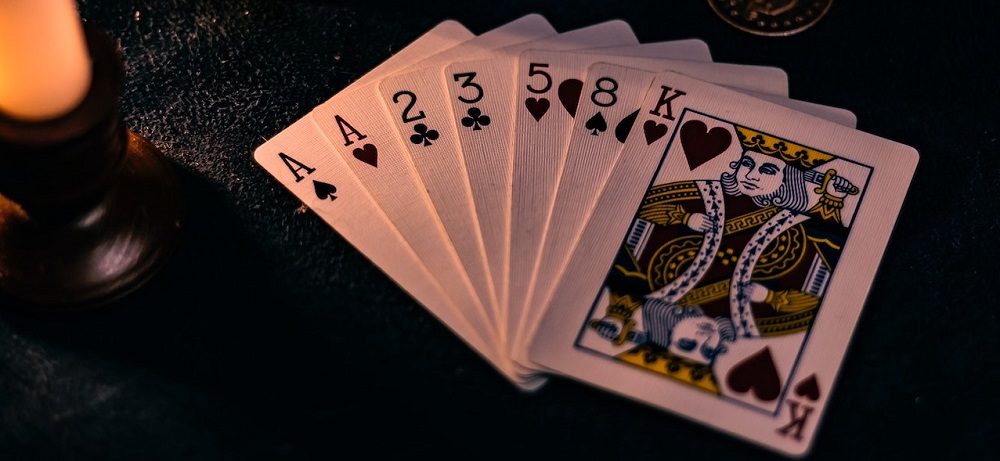 Set yourself a budget
Even if you managed to choose the perfect online casino you are not there yet when it comes to your safety. Safe online gambling also means that you should play responsibly. Gambling can be great fun, but it should never turn into compulsive behaviour. You should always have control over the amount of time and money you spend on gambling. Needless to say, you should never spend more money in a casino than you can afford to lose!
After all, you don't want gambling to have an adverse effect on your private life. Spending more money in a casino than you can afford and showing problematic gambling behaviour can lead to a lot of financial problems and other issues. You can ruin your finances or even put your job, house and personal relations with your loved ones on the line!
To prevent this all from happening and to ensure you don't spend more money than you can afford to lose, it's a good idea to set yourself a budget. Before you visit an online casino, decide for yourself how much you want to spend on gambling that day.
It's even a better idea to draw up a gambling budget for an entire week or month. Two things are important here. First, the money you will spend on gambling should be money that is left over at the end of the month. By this we mean that payments for your mortgage, rent, utility bills and grocery shopping get priority over gambling. Secondly, you should never assume that you will money when visiting a casino. Never include a potential future gambling win into budget calculations. If you draw up a budget for a casino visit you should always assume that you will lose the entire amount. When you do manage to win something you can see it as an unexpected windfall!
Sign up and claim the C$1500 welcome bonus at Lucky Days!
Impose limits on your account
It's easy to make a budget but it's harder to keep to it. A good way to practice safe gambling is by imposing limits on your online casino account. Almost all premium online casinos allow you to set limits on your account when it comes to bet size, deposits, maximum losses or even the time spent on their website! If you exceed these limits, your account will be temporarily blocked, thereby preventing you from spending too much time and money in the casino.
For example, you can decide to self-impose a maximum weekly deposit limit of C$200. If you do so, you won't be able to top up your casino account until the week is over. Other limits work on a similar basis. For example, you could set a maximum time limit of 8 hours a week for a certain online casino. Another good way to help you control your budget is by setting yourself a maximum loss limit. If you exceed this limit, you won't be able to gamble any longer until the week or month is over.
Sign up and claim the C$1500 welcome bonus at Lucky Days!
The best online casinos
If you are looking for a safe and trustworthy online casino, then you should have a look at the gambling websites listed on this page. Right here at High Rollers Casino you can find an overview of the best quality and most reliable online casinos. These online casinos accept gamblers from Canada and many other nations around the world.
Needless to say, all the online casinos listed on this website are fully licenced by trustworthy national gambling authorities such as the Alcohol and Gaming Commission of Ontario, Malta Gambling Authority and the UK Gambling Commission. If you want to learn more about one of these casinos, do read the reviews we have written about them. In these reviews you can learn more about the background and reputation of each casino. We also list the pros and cons of each online casino, the available payment options, customer service quality and of course we will take a look at their casino game collections.
If you sign up for an account for the first time at one of these casinos, you can claim a fantastic welcome bonus! These welcome bonuses can easily reach heights of C$1,500 for Canadian players. One of such casinos is Lucky Days, which currently has a welcome bonus of $1,500 for Canadians. Lucky Days is licenced by the Alcohol and Gaming Commission of Ontario, so it's certainly a safe and trustworthy online casino to play at. Besides it's great welcome bonus and excellent reputation, the game collection of Lucky Days is certainly fantastic too as you'll find all your favourite video slots, table games and live casino games at this casino. Do take a look!
Sign up and claim the C$1500 welcome bonus at Lucky Days!
Conclusion
Safe online gambling is primarily your own responsibility. It's important that you keep your own personal data safe and use the internet in a responsible way by avoiding dodgy websites, keep your software up-to-date and your mobile phone, laptop or computer virus-free.
Online gambling should always be done at a licenced online casino if you want to keep your money and personal data safe. Only this way you can make sure that the casino games you play are actually honest and that you will indeed get paid out if you happen to win some money.
Perhaps the most important aspect when it comes to safe online gambling is avoiding problematic gambling behaviour. You should decide how much money you want to (and can!) spend on online gambling, set yourself a budget and stick to it. Most premium online casinos allow you to impose limits on your account when it comes to maximum weekly or monthly losses and deposits. This is a great way to make sure you don't spend more money on gambling than you can afford.
Sign up and claim the C$1500 welcome bonus at Lucky Days!