Blackjack is known to most people as a traditional table game in a casino, which it absolutely is. The aim of the game is to get your cards to add up to a number as close to 21 as possible without going "bust" (going over 21). The game has been around for centuries and is still very popular among players at all skill levels.
Live blackjack is a thrilling experience that has hit online casinos in the past few years. It was designed to take your online blackjack experience to the next level. A live blackjack lounge captures all the table action in one place, and it can be viewed in HD quality video. You can even stream to your mobile device or desktop and enjoy a real-life experience at home or on the go.
We'll be taking a detailed look into the rules, strategies and probabilities of live blackjack. This will help you better understand the purpose of the game and how to beat the dealer and win big at an online casino. Each casino that hosts live blackjack works differently, so it is imperative to understand the nuances prior to choosing which casino to play at. Let's get straight into it
How to Play Live Blackjack
The objective of live blackjack is very similar to that of traditional blackjack, but it has a bit of a twist. The objective of live blackjack is to get a higher card count than the dealer without exceeding 21. A traditional blackjack player would argue that their objective is to hit 21 every single time. You can see how the goals differ based on the type of blackjack that you play. The best hand possible is a "blackjack," which means your first 2 cards' values add up to exactly 21. When playing live blackjack, you will be competing against the dealer and other players. A table can host up to 7 players, and you can see everything via live video feed from a casino's platform.
Live blackjack is played with a number of card decks (usually between 6 and 8). The dealer deals 2 cards to each player and reveals his/her first card only. Players are allowed to double down on their first 2 cards or split their initial cards if they have a pair. However, players are only allowed one split per hand. The dealer will always stand at 17, and insurance will pay 2:1. Getting a "blackjack" hand pays 3 to 2, and this is generally the rule at most live blackjack tables across various casinos.
You will find detailed information when you hover over a specific table. You will see the photo of the live dealer as well as their name. Minimum and maximum bet limits can also be found here, which is very important for high-rollers. The number of seats currently available at a specific table is also specified before you enter the game
Rules of a Live Blackjack Game
Most table games like blackjack and baccarat have a decent number of rules. These rules need to be understood so that when you play, you can play confidently and beat the dealer in a live environment. Here are a few rules to consider.
Live blackjack is hosted by a real-life, professional dealer, and he/she hosts up to 7 players at a table. The game is played with about 8 decks of cards, each deck containing 52 cards.
Card values:
Cards 2 to 10 are worth face value
Aces are worth 1 or 11 depending on what the player wishes
Jack, Queen and King are worth 10
First, each player must place a bet. Each table has minimum and maximum bet amounts, and it's imperative that you check this prior to entering a live game. Should you bet lower than the minimum, the bet will be rejected when the betting time expires.
The dealing begins with the player to the dealer's left and continues clockwise thereafter until reaching the dealer once again. The dealer gives 2 cards to each player. The dealer's second card is dealt face down and all players receive both of their cards face up. The value of your first 2 cards is displayed next to your cards on the screen. This is how the game begins.
Before we move on, let's take a look at the terminology of live blackjack.
Blackjack: This is the best hand and occurs when your first 2 cards add up to exactly 21.
Insurance: if the dealer has his/her first card or "up card" as an ace, you have the choice to purchase insurance in the likelihood of the dealer having blackjack. This can occur even if you have blackjack yourself. The insurance pay is 2 to 1 and the amount of insurance is the same as one half of your main bet. The insurance bet is settled completely separately from the bet on your hand. The dealer will check if he/she has blackjack, and if there is no blackjack, the round will continue and you will lose your insurance bet. If they do have blackjack and you don't, the dealer wins the bet on your hand but you get paid 2 to 1 on your insurance bet. If you both have blackjack, the game ends in a push and your bets will be returned.
Hit: If the dealer does not have blackjack in the first 2 cards, you can choose to hit. This means that you will be dealt an additional card to attempt to get closer to 21.
Stand: When a player feels satisfied that they have a high enough value that can beat the dealer, they stand and will not be dealt any additional cards.
Double down: This doubles your bet. You will be dealt 1 additional card to add to your hand value.
Split: If you have a pair of cards (e.g. 2 eights) you can split them to make them two separate hands. Each card has a separate bet that is equal to your original bet, and each hand is considered separate (e.g. you can win one and lose the other).
Bust: If the sum of your cards adds up to more than 21, you bust, and you will lose that hand.
Purpose of a Live Blackjack Game
Live casinos attempt to imitate real-life casinos as much as possible. When joining a live blackjack casino, you should know the purpose of the game is to beat the dealer's hand. This is rather different than the classic aim of hitting 21.
Most popular online casinos offer live blackjack tables that showcase a dealer sitting behind the blackjack table. The game proceeds with the dealer using a physical shoe to draw cards. Players cards are shown on the table, just like in a land-based casino. Each round has a time limit for betting.
Live Blackjack Game Probabilities
You may have heard of the term "blackjack odds." This is defined as the percentage figures which show your probability of winning or losing a hand. Blackjack odds can also identify the house edge and profit margins.
Blackjack is known to be quite a mathematical game when one starts to look at strategy implementation. Probability odds don't usually make too much of an impact in the short-term. However, they are known to average out in the long-term.
Tables are used to show players' odds over the dealer's edge in the game. Blackjack is known for being one of the casino games with the best odds. The edge ranges from between 1 and 15% depending on the variation of live blackjack that is being played.
Odds Based on the Dealer Up Card
This is one of the most important probability tables to study when playing live blackjack. We know that most games use up to 8 decks, which makes predictions almost impossible. However, if we look at the player versus the dealer based on the dealer's up card, this will help the player the next step to be taken.
| Dealer's Up Card | Dealer Odds of Busting | Player Advantage Percentage |
| --- | --- | --- |
| 2 | 35.30% | 9.8% |
| 3 | 37.56% | 13.4% |
| 4 | 40.28% | 18.0% |
| 5 | 42.89% | 23.2% |
| 6 | 42.08% | 23.9% |
| 7 | 25.99% | 14.3% |
| 8 | 23.86% | 5.4% |
| 9 | 23.34% | -4.3% |
| 10 | 21.43% | -16.9% |
| J | 21.43% | -16.9% |
| Q | 21.43% | -16.9% |
| K | 21.43% | -16.9% |
| A | 11.65% | -16.0% |
House Edge in Relation to Number of Decks
Each deck has 52 cards in it, which means that the number of decks used will influence the house edge. Sometimes, the odds increase in favour of the casino when more decks are utilised, but this is not always the case. The table below shows the house edge based on the number of decks used.
| Number of Decks | House Odds Advantage |
| --- | --- |
| Single Deck | 0.04% |
| Double Deck | 0.42% |
| 4 Decks | 0.61% |
| 6 Decks | 0.67% |
| 8 Decks | 0.70% |
Best Casinos for Live Blackjack
Top Live Blackjack Strategies
Live blackjack is a popular choice at online casinos and it is one of the most played games. But if you are new to the game, you may feel slightly puzzled about the rules and strategies. Live blackjack is very similar to the standard form of blackjack. The main difference is that the live version has a live dealer and live interaction at the table.

When looking to play live blackjack, there are a few strategies to consider. These tips are sure to help you increase your odds of winning.
It's All About the Location
Live games that have dealers like blackjack are designed to give you the feeling of being in a land-based casino. Choosing where to play live blackjack is absolutely essential. There are so many casinos out there that offer live blackjack, and the truth is that some casinos offer a better experience than others. Games vary across the casinos, so the casino you choose should use trusted licensed software. Pay attention to the rules of the game at various casinos as they may differ slightly. Try to find a casino where the dealer stands on all 17s. Some casino dealers will hit on a soft 17, which increases their chance of winning. Betting limitations also vary, so it is best to choose a casino that allows bets which correspond with the set casino budget.
The Basic Strategy Chart
These charts are banned at land casinos, but when you play online, you can have them printed out next to you. The basic strategy chart tells you when the best times are to hit, stand, surrender, double down etc. Referencing these charts will make you a smarter player and ensure that you get more winning hands. There are charts available based on how many decks a table uses, and this must be taken into consideration before making use of a chart.
Card Counting Strategy
Card counting is known as one of the most ancient blackjack strategies out there. You can use it when playing live blackjack if you know the number of decks that are being used at your table.
This strategy involves knowing the number of low and high cards that are dealt from the deck. If the first round reveals many low cards, there is a likelihood that the next round will have higher cards. This helps a player better understand if they should stand or hit. Dealt cards should be counted in this way:
From 2 – 6 as +1
From 7 – 9 as 0
Ten, Jack, Queen, King and ace are counted as -1
Card counting is not suitable for standard online blackjack games but can be employed during live blackjack as the dealers are real and the decks are not digital.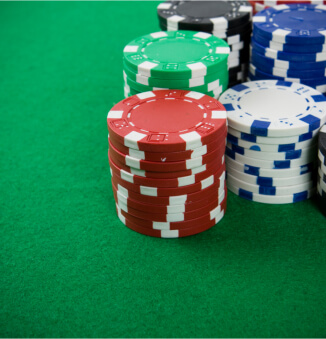 Win Big with High Stakes in Live Blackjack
Live blackjack creates the most amazing atmosphere. You almost feel as if you're in Las Vegas at a premium casino playing against professional dealers. This is exactly what the software producers want to achieve when offering live blackjack. It may be a traditional game, but it most definitely is exciting when played live online. Playing at high stakes adds to the thrill, and many high-rollers love to play blackjack for big money.
Players can enjoy live high-limit blackjack at many premium online casinos. Playing big also means that you have the ability to unlock hidden and exclusive bonuses. You can also be a part of the VIP clubs that online casinos have to offer. Before you know it, you will be through the doors and into the VIP lounge.
Maximum wagers are much greater when you join the high-rollers. You will also have the ability to deposit and withdraw much larger amounts of cash quickly and efficiently. Betting big means adding to the rush of beating the dealer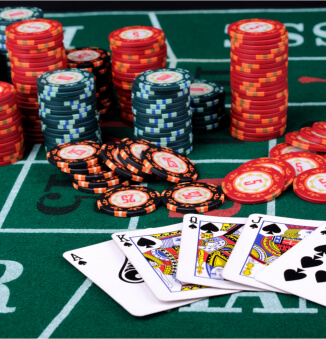 Enjoy an Authentic Live Casino Experience
Most players enjoy playing live blackjack online because they can do so from the comfort of their own home. The high-quality live features are extras that online casinos have created to ensure that the experience is electrifying in every way. Players get to experience interactions with real dealers and other players on the table. The game is live streamed, and certain casinos allow you to watch live streams without participating—a handy way of studying the game before you put money down.
Live blackjack also offers the ability to converse with the dealer. Other players can also chat with you and the dealer, making the experience that much more authentic. Casinos offer high-definition feeds and multi-angled cameras so that you can view the game in the best way possible. It truly is impressive.
If you are a high-roller, you should have a look at some of the VIP experiences that are available to prestige members of the casino. VIP clubs often allow players to enjoy more bonuses and higher withdrawal limits. You may also have the ability to play in a VIP lounge at specific online casinos. So go on, let your host roll out the red carpet for you.
Play at any time of the day and enjoy great customer support via convenient channels such as live chat and phone support. Most premium casinos are licensed and tested for fairness. Money stays in your casino account securely, and high-rollers rarely have an issue with withdrawal attempts. Knowing that you can have such a delightful experience while being kept safe is an absolute pleasure.
The History of Live Blackjack
Just like baccarat and roulette, blackjack was conceived in Europe just over 2 centuries ago. The origin of the game is unknown, though there are many theories about it. Some believe that blackjack was first created in Spain, while others argue that France was the birthplace of this popular card game. Let's look at the facts.

Where Blackjack Began
In the 1600s, the game was called veintiuna, which means twenty-one in Spanish. In France, the game was called Ving et Un or "twenty and one." This justifies the confusion of where the game originated. The game was soon introduced in the United States and quickly moved from New Orleans up the Mississippi River to the American riverboat casinos. Blackjack became a popular game to a completely new audience and soon most gamblers started to play it at casinos across the United States. The game was still known as Twenty-One here until someone titled it "Blackjack" after a smart marketing ploy. The name came from a hard hand of twenty-one that was made up of a black Jack and black Ace.
The Modern Live Blackjack Game
Blackjack is now played all over the world, and surprisingly, it has not changed much since it cruised across the Atlantic from Europe to the States. The biggest change happened with the birth of the internet and the online casino.
Today, we have the privilege of playing live blackjack from our couches via the internet with thousands of other players. Modern inventions have allowed for a mix of convenience and the ability to enjoy the core of the game.
There are dozens of blackjack game variations available across the internet that can be enjoyed thanks to premium game software producers from around the globe. Live blackjack can also be experienced on the go thanks to mobile online casinos.
The Future of Blackjack
We may have reached the peak when it comes to innovating further on a game that is already a few centuries old. However, there have been clues as to how this casino giant will evolve in the near future. One of the talking points includes a live holographic blackjack game. This comes with the rise of virtual reality, also known as VR. This can be experienced with VR goggles, a piece of technology that has already hit the gaming market. We are not sure if this will come to pass for blackjack, but we look forward to seeing what the future holds for this treasured game.
Discover an Authentic and Stirring Experience with Live Blackjack
A live blackjack lounge lets you experience a game that has been enjoyed for centuries with the best technology of today. Live blackjack is favoured due to its ability to replicate the experience of a brick-and-mortar casino. There is no denying that cutting-edge technology has increased the thrills and fun.
With live HD video streams and multi-angled cameras, you will feel fully immersed when playing. World-class dealers help the experience feel authentic by greeting you when you take your seat. They are also happy to assist throughout the game.
All decisions, bets and time frames are well-monitored thanks to modern technology. Moves happen quickly and the game continues seamlessly via live stream. You can be sure that casinos are fully licensed to host live blackjack games, and your data and money is stored safely via encryption.
Over the years, many strategies have been created to help players understand the dealer's odds and the house edge. These strategies should be taken into account when playing live blackjack, as you have a strong advantage by being at home when playing. Keep the basic strategy chart on hand and learn when to hit, stand and double down. These charts are designed to do the mathematical work for you while you reap the rewards.
Take a look at our casino review page to find out more about which casinos offer live blackjack. Some have more tables than others, and many offer exclusive VIP live tables for high-rollers. The key is to discover a table that works well for your budget and objectives. Use the game rules and strategies to better your chances of beating the dealer. After all, we believe in playing winning big!