Casino Tips to Improve Your Winning Chances
These are our top casino tips to help you improve your winning chances. Whether you're a seasoned gambler or a beginner, there is always room to improve your skills!
From selecting the right game to play, using the right tactic to knowing when to walk away, some tips and tricks can increase your chances of winning and will help you minimise your losses. In this article, we'll explore the 10 best casino playing tips that every player should know. By following these guidelines, you can enhance your skills, make smarter bets, and maximise your enjoyment of your game of choice.
Whether you prefer table games like blackjack and roulette or games such as video slots and video poker, these tips will help you play smarter and come out ahead. So let's get started and discover the 10 best casino playing tips!
Sign up and claim the C$1500 welcome bonus at Lucky Days!
Our top 10 Casino Tips
Many gamblers mistakenly think that being a successful gambler is all about having the best possible playing skills. Although having some knowledge and skill is of course important, there are many other factors which are even more important. Some of these factors are often overlooked.
Of course, luck is the primary factor that determines whether you will win some money in a casino. After all, each and every casino game has a house advantage. You should never forget the cardinal casino rule that in the end the house always wins. On a long term basis, it's impossible to overcome the house edge.
However, it's certainly possible to beat the house in the short term and win some money. Besides luck and skill, you do however require some money management skills and general casino knowledge about different kinds of games, bets and tactics.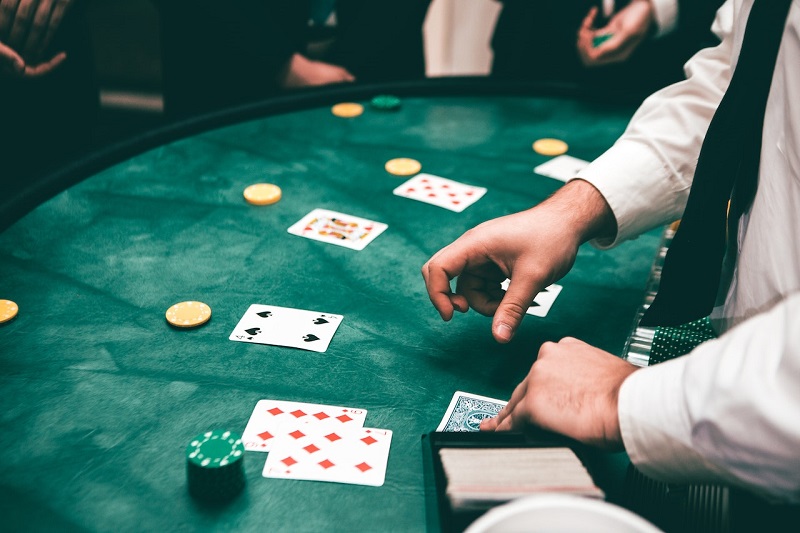 1. Set a budget and stick to it
Setting a budget before you start gambling ensures that you don't overspend and lose more money than you can afford. It's essential to establish a budget based on your disposable income and never exceed it.
When you set a budget, consider how much money you can afford to lose without negatively affecting your finances. It's essential to approach gambling as a hobby activity and certainly not as a way to make money. When making a budget for gambling you should therefore never include a potential casino win as the chances are way higher that you will lose money instead of winning some. Stick to your budget regardless of whether you are winning or losing.
Most casinos allow you to put limits on your account, which can certainly help you to stick to your budget. For example, you could set a maximum monthly deposit limit of $200 if this is the gambling budget you decided on. This way you can't deposit more money before the month is over. You can put similar limits on your casino account when it comes to maximum playtime, maximum bet size or maximum loss limit. If you think you don't have the willpower to stick to your budget you should seriously consider setting such limits on your casino account.
Sign up and claim the C$1500 welcome bonus at Lucky Days!
2. Bankroll management is important
Although it's connected to setting a budget, we also want to highlight how important bankroll management is when it comes to gambling in a casino. Bankroll refers to the amount of money that a player has set aside specifically for gambling. Proper bankroll management involves dividing your bankroll into smaller amounts and only playing with a percentage of the bankroll each time.
If you decide that your budget for two or three hours gambling in a casino is $200, it's probably not wise to bet $10 per round when you play a game like blackjack. With a budget of $200, even a $5 bet at video slots is considered high if you want to make sure you can play for three hours straight as this gives you only 40 guaranteed spins.
As you can see, bankroll management is important if your goal is to have a couple of hours of casino playing fun. But it's about much more than that alone. It can also help you to maximise your chances of winning by getting more time to play and potentially hit a winning streak with blackjack or to unlock some of those video slot bonus features – something which is much harder to do if you only play a few rounds.
Sign up and claim the C$1500 welcome bonus at Lucky Days!
3. Choose the right casino game to play
Not all casino games are made equal. Some casino games give you much better chances of winning than others. Of course, if gambling in a casino is primarily a hobby for you, you should just play a casino game that you actually like to play. Don't be forced to play a game with good winning chances when you are not a fan of it. However, if you like a couple of different kind of games in the casino you would do well to compare your winning chances.
You can find out your winning chances by looking up the house advantage of the casino for each game on the internet. The house advantage of blackjack can be as low as 0.5% if you follow the basic strategy. However, this can go up quickly if the player follows his intuition. The house advantage of blackjack can also differ between tables depending on the exact blackjack variant that is being played as well as the table rules and pay-out table.
In roulette there are remarkable differences too as the house advantage in roulette varies depending on the type of roulette being played. In American roulette, which has two zeros on the wheel, the house advantage is 5.26%. In European roulette, which has only one zero, the house advantage is 2.70%. If you can choose, always play European Roulette (or even better: French Roulette) and certainly not American Roulette.
The house advantage of video slots are typically shown in a different way as here the metric RTP (Return to Player) is used, which basically is the mirror opposite as an RTP of 95% equals a house advantage of 5%. Video slot RTPs are usually between 90 and 98% – so there can be a lot of difference between individual slots when it comes to your winning chances!
Sign up and claim the C$1500 welcome bonus at Lucky Days!
4. Learn all about the game rules and possible bets
Understanding the rules and bets of a game is essential to making informed decisions that can increase your chances of winning. Without a thorough understanding of the game mechanics, you could miss some opportunities or more likely, make mistakes that could cost you a lot of money.
This is especially true when it comes to different bets during a game. You should always look up the house advantage and odds of different kinds of bet before you start playing a casino game. Sure, it doesn't matter whether you bet on number 12 or number 27 in roulette, as such Straight Up Bets (Single Number Bets) all have the same odds. However, in some games it does matter a lot.
Take for example the game of baccarat, where you can bet on the player, banker or on a tie. The house advantage of the banker bet is just 1.09% – one of the lowest you will find in the casino. At 1.24%, the house advantage of the player bet isn't much higher so this can still be a great bet as well. However, the tie bet has a house advantage of 14,36%. Only rookies and gamblers with more money than actual casino knowledge make this bet.
Also in the game of craps the house advantage can vary depending on the specific bets being placed. Some bets have a house advantage as low as 1.36%, while others have a house advantage as high as 16.67%.
Sign up and claim the C$1500 welcome bonus at Lucky Days!
5. Be careful with special tactics and strategies
Tactics and strategies can be important as in an ideal situation they can help players maximise their chances of winning or minimise their losses. A good strategy can help a player make better decisions based on their cards, bets, and odds. This is certainly the case in such games like blackjack or video poker, where there are basic strategies that will help you increase your chances of winning. These strategies tell you which decision you should make based on your own cards and the cards of the dealer.
However, players should also cautious with tactics and strategies because they are not foolproof and can sometimes lead to even greater losses. Some betting systems, such as the Martingale strategy, are known to be especially risky and can lead to a player losing a lot of money quickly. Make sure that you always do your research whether such special tactics and strategies are legit casino tips or just commonly held misconceptions.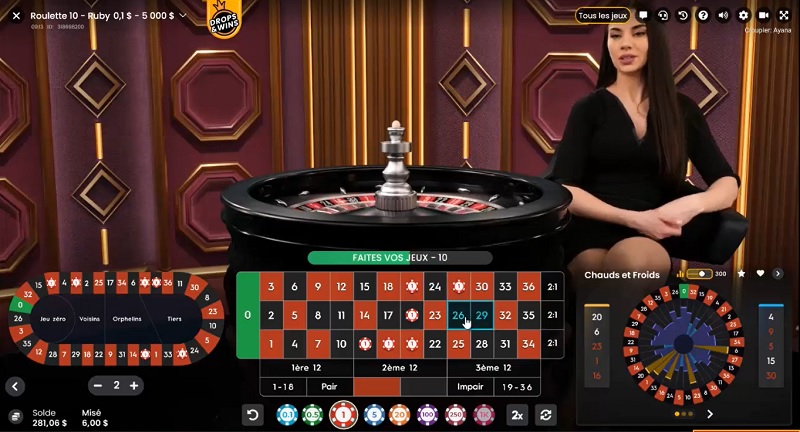 6. Never chase your losses
Chasing your losses means continuing to play with the aim of winning back the money that you have lost. This is a common mistake that many players make, and it is one of the most dangerous things you can do in a casino. When you're chasing your losses, you're not playing with a clear head. You're playing emotionally, and this can lead to poor decision-making and risky bets. This can result in even greater losses and a bigger hole to climb out of.
To come back to number 1 of our casino tips: If you have reached the end of your budget, you should call it quits. Don't think that by betting more you can magically undo your losses as the chances are stacked against you.
Sign up and claim the C$1500 welcome bonus at Lucky Days!
7. Do take breaks
Although a lot of casino tips focus on money management or game tactics, strategies and bets, it's equally important to look at your own wellbeing and state of mind. Just like football players need to be in top condition in order to perform at their best, a casino player should also be in perfect condition.
Of course, we don't mean physical condition here, but rather that you should make sure that you are well-rested, focussed and have a clear state of mind. This can help you to make better decisions in the game and to be more vigilant for potential mistakes. It can also help you manage your emotions.
You should therefore make sure that you only play casino games when you are well-rested. If you are playing for a prolonged period of time, make sure that you take regular breaks to keep your mind sharp and focussed. We recommend you to take at least a 15-minute break for every hour that you play in a casino.
Sign up and claim the C$1500 welcome bonus at Lucky Days!
8. Don't play casino games when you are intoxicated
It's not a good idea to play casino games while intoxicated or under the influence of alcohol. Although it might seem like a natural combination to drink a beer or glass of whisky while you enjoy your time playing casino games, it isn't the smartest thing to do if you want to maximise your winning chances.
Drinking alcohol or taking drugs can impair your judgment and decision-making abilities. When you're playing casino games, you need to be able to make clear, rational decisions based on the odds and your bankroll. Being intoxicated can not only make it harder to do this, it can also lead to risky behaviour. You may be more likely to take risks and make impulsive bets, which can lead to greater losses. We advise you to gamble while you are sober and to enjoy your alcoholic drink once you have finished playing!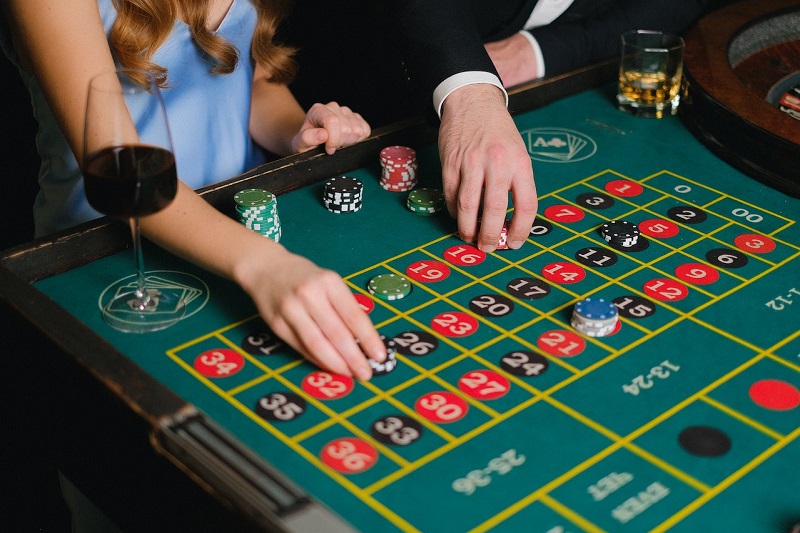 9. Use casino bonuses smartly
Casino bonuses can be a great way to maximise your bankroll and increase your chances of winning at online casinos. One of our top tips is therefore to be aware of all the current bonus deals at online casinos. This way, you know when there is a good bonus deal around that you can make use of. There are many different types of casino bonuses, including welcome bonuses, reload bonuses, cashback bonuses and many more. Choose a bonus that best fits your playing style and budget.
This works in two ways. First of all, you should always check whether the online casinos where you already have an account might have some promotional deals. It's a good idea to subscribe to their email lists and social media pages to instantly find out when a great bonus deal is launched. If you want to top up the bankroll on your casino account, it's smart to wait for the moment when the casino comes with a reload bonus. Do you like to play video slots? Take a close look at all of the free spins bonus deals.
However, you should also keep your eyes open and look at other casinos, including the ones you might not be familiar with yet. There is huge competition between different online casinos and they all try to lure players away from their competitors. They do this by offering big welcome bonuses to new players when they register an account. As welcome bonuses are typically the highest bonuses you can get, it makes sense to try out a new online casino once in a while, if only to benefit from the free bonus money or spins.
Sign up and claim the C$1500 welcome bonus at Lucky Days!
10. Know when to quit
Of all casino tips, knowing when to quit is perhaps the most important. We already discussed before why it is important to set a budget. If you have spent all the money from your gambling budget, you should call it quits. However, this is also true the other way around.
It's a good idea to set yourself a goal when you visit a casino. What is the kind of win that would make you happy? If you set yourself the goal of winning $300 in the casino, you should probably quit when you reach this amount. After all, if you continue to play longer, it's likely that you only end up losing this money instead of making an even bigger profit. The best gamblers know this and always manage to stop in time, whether it is to mitigate their losses or to capitalise on their success.
Sign up and claim the C$1500 welcome bonus at Lucky Days!
Casino tips conclusion
Implementing the 10 best casino tips outlined in this article can help you to mitigate your losses, improve your chances of winning and enhance your overall casino experience.
By setting a budget, choosing the right games, utilizing bonuses and promotions, managing your bankroll and keeping focussed, you can maximise your chances of success. It's however important to remember that gambling should always be viewed as entertainment and responsible gambling practices should be observed at all times. Never forget that the house always has an advantage and that the casino will therefore always beat you in the long run!
Sign up and claim the C$1500 welcome bonus at Lucky Days!