Which Casino Games Should You Avoid?
If your goal in the casino is to win some money, there are some casino games you should avoid at all costs. That's because these games have a high house advantage, which means that your odds of actually winning something are low.
Sign Up at Casino Days and Claim the C$1000 Welcome Bonus!
Of course, whether you will win something or not in a land-based or online casino will primarily depend on luck. With big amounts of luck you can even win some money at some of the worst possible games to play! However, you would unnecessarily hurt yourself and your bankroll when you choose these games with a high house advantage over games where your odds are significantly higher.
In this article we will take a look at some of the worst casino games there are. We explain exactly why you should avoid those casino games and show you some alternative games which in our opinion are much better. By avoiding the bad games in a casino, you can possibly save thousands of dollars you would otherwise unnecessarily flush down the toilet!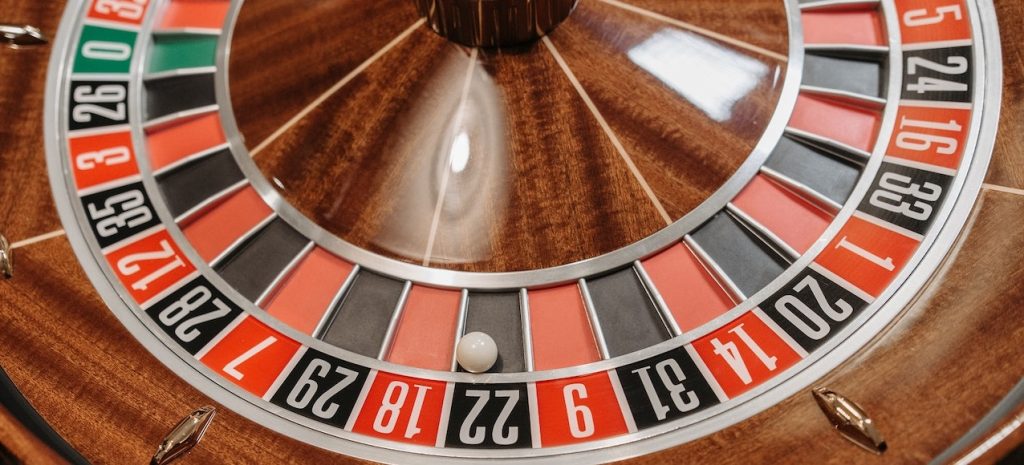 The basics behind casino games
Not all casino games were created equal. Casino games have different odds due to variations in game rules, probabilities and design, which impact the balance between player winnings and casino profits. However, what all casino games have in common is one aspect: The house will have an advantage over you as a player. Sometimes it's just a small advantage, sometimes the advantage of the casino over the player is huge.
Although it is possible on a short-term basis to overcome these odds when you have a bit of luck, you'll find that it is impossible to beat the house on a long-term basis. After all, if casino games wouldn't be profitable for the casino, why would they offer them?
It's therefore important that you realise that there is a higher chance that you will lose money than that there is a chance that you will actually win some money. However, you do still have some influence over the outcome of casino games. You can often influence the outcome of the game by the decision you have to make, experience or even tactics or strategies you follow, but also by simply selecting the right games to play. Smart gamblers know that their odds of winning rise when they select games with the lowest house advantage possible.
Sign Up at Casino Days and Claim the C$1000 Welcome Bonus!
House advantage
It's vital that you understand the term house advantage (also known as house edge) when you play in a casino. Simply put, it's the statistical advantage that a casino has over players in a particular game. It's essentially the built-in profit margin for the casino, expressed as a percentage of each bet made by players. This advantage ensures that over the long run, the casino will make money, even though individual players may of course experience wins and losses on a short term basis.
The house advantage is typically derived from several factors, including the game rules, height of the pay-outs, and whether gamblers use the optimal strategy and refrain from making unforced errors.
Take blackjack for example, where the number of decks in play, the specific table rules and whether a player follows the basic blackjack strategy all play a role in determining the house advantage. Typically, when multiple decks are being used and standard rules apply, the house edge in blackjack is around 0.5% to 1%, making it one of the casino games with a relatively low house advantage.
This means that if you are playing blackjack with a house edge of 1%, and you bet $100 over the course of many hands, the casino can expect to make an average profit of $1 from your bets.
Sign Up at Casino Days and Claim the C$1000 Welcome Bonus!
Casino games to avoid
Blackjack is generally seen as an excellent casino game to play given its relatively low house advantage. But what are the casino games you should avoid? Let's take a look at a few of these games!
American Roulette
American roulette is known for its relatively high house advantage, which can make it less favourable for players compared to other roulette versions. Although you sometimes can't escape American Roulette in land-based casinos where it might be the only roulette version that is being offered, you'd be mad to play this game online. It should be straightforward to find another roulette variant such as European or French Roulette where your winning chances are much better.
American Roulette has 38 pockets on the wheel, including two green pockets for the single zero and double zero, while the remaining pockets are divided between red and black numbers. The presence of the double zero increases the house advantage significantly. In American roulette, the house edge is approximately 5.26%, meaning that for every $100 wagered, the casino can expect to profit an average of $5.26. In European Roulette, the house advantage is approximately 2.70%. This lower edge compared to American Roulette, which has a 5.26% house advantage, makes European Roulette a much better choice as you can see.
Sign Up at Casino Days and Claim the C$1000 Welcome Bonus!
Keno
Keno, a lottery-style game commonly found in casinos, tends to have one of the highest house advantages among all casino offerings. In Keno, players select a set of numbers usually ranging from 1 to 80, and then hope that their chosen numbers match those drawn by the casino. Keno is popular because of its simplicity and the potential for significant pay-outs, but the house advantage in this game can be extraordinarily high. Indeed, the house advantage of keno can even exceed 20%. For every $100 you bet, the casino will make an average profit of $20.
This reason why the house advantage of keno is so high has to do with the low odds of hitting all your selected numbers. Because of this it's highly difficult for players to win consistently and it increases their chances of losing money in rapid succession.
You should therefore see keno more as lottery-style entertainment than a game where skill or strategy can significantly influence the outcome. You should certainly not play the game with the expectation that you will win big.
Sign Up at Casino Days and Claim the C$1000 Welcome Bonus!
Three card poker
Although some poker and video poker games have a low house advantage and can be a good choice of game in a casino, Three Card Poker is perhaps one you should avoid. Three Card Poker combines elements of traditional poker with a simpler, more fast-paced gameplay style. The game is typically played with a standard 52-card deck and offers both the player and the dealer three cards each. The objective of the game is simple: You should have a higher-ranked hand than the dealer in order to win.
In Three Card Poker, players make two primary bets: There is the "Ante" bet and the "Play" bet. You have to place the Ante bet in order receive your three cards. After you take a look at your cards, you can choose to either fold (and forfeit your Ante bet) or to play your hand, in which case you must make a Play bet that must be equal to your Ante bet. If the player's hand is higher than the dealer's, both the Ante and Play bets pay out even money (1:1). However, if the dealer's hand is higher or if the dealer qualifies with a Queen-high or better, and the player's hand is lower, the player loses both the Ante and Play bets.
Because of this, the house advantage of Three Card Poker is relatively high and can often exceed 7%. The requirement for the dealer to have at least a Queen-high hand to qualify can lead to situations where players lose their Ante bets without a showdown of hands, which contributes to the relatively high house edge. Although the game's simplicity and potential for large pay-outs (especially with the Pair Plus side bet) can be attractive, players should be aware of the house advantage and the risks when deciding to play Three Card Poker in a casino.
Sign Up at Casino Days and Claim the C$1000 Welcome Bonus!
Video slots
Video slots are difficult to categorise as there is such a great variety between individual slots! In a casino you will always find some slots with a relatively low house advantage, but at the same time you will definitely encounter a few as well with a high house edge, which are therefore better avoided. The house advantage for video slots can vary significantly based on factors such as game design, pay lines, and bonus features, but it typically ranges between 3% and 10%.
One great aspect of video slots is the ease with which you can check the house advantage of each game, so you know what to expect. The house advantage of video slots is represented by a metric called Return To Player (RTP). RTP represents the amount of money a video slot returns to players on average, and it's always shown as a percentage. For instance, if a slot machine has an RTP of 95%, it means that on average this game will pay back $95 for every $100 wagered. The remaining $5 is the profit for the casino. You can therefore say that this particular slot has a house advantage of 5%.
Before playing any video slot, you should look up its RTP in the game's information or paytable section, or by searching online. Checking the RTP is an important step in making informed decisions about which slots to play and which ones to avoid in a casino.
Keep in mind that progressive jackpot slots typically have a lower RTP compared to regular slots. These progressives have incredibly high jackpots, often exceeding $10 million, but it's important to remember that the funds for these massive pay-outs must come from somewhere. Because a portion of each bet contributes to the progressive jackpot, your overall odds of winning smaller prizes are reduced. And of course, your odds of winning that multi-million jackpot are even smaller, and will probably be about as high as winning the national lottery. Therefore, progressive jackpot slots should primarily be played for entertainment and the slim chance of hitting the big jackpot, rather than seeking smaller pay-outs. If you're aiming for better odds and more frequent smaller wins, progressive jackpot slots will not be your best choice.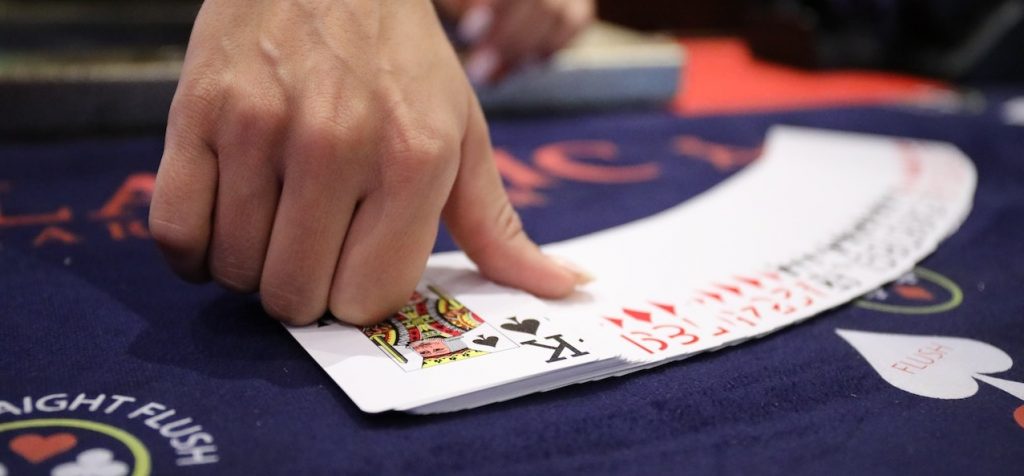 The online casinos with the best game collections
Now that you know a few games which are worth seeking out in a casino and which are the ones to avoid, let's take a look at some of the best online casinos out there. Here at Highrollerscasino.com, you can find an overview of the best online casinos in the world. All these online casinos have a massive game collection, with a wide choice of video slots, table games and live dealer games.
Perhaps more importantly, all of the online casinos listed on our website are safe and reliable. They are all licenced by trustworthy national gambling authorities such as the UK Gambling Commission, Malta Gaming Authority, and the Alcohol and Gaming Commission of Ontario. This means that all games offered by these online casinos are honest and that you will always have a fair shot at winning some money. If you do have your lucky day and do manage to win some money, you will find that pay-outs are extremely fast. You'll never have to wait long before you get your casino winnings paid out on your bank account, e-wallet or credit card!
Sign Up at Casino Days and Claim the C$1000 Welcome Bonus!
Conclusion
Whether you visit a land-based casino or play in an online casino, it's important to be aware of the house advantage when selecting games to play. Games with notably high house advantages, such as Keno, American Roulette, Three Card Poker, and certain video slots, should generally be avoided. You will have better chances of winning if you avoid these casino games and your bankroll will last longer, giving you more play time even when luck is not on your side.
Games like baccarat and blackjack are generally considered to be excellent choices if you seek a game with a low house advantage. However, it's still important to remember that the casino will always have an advantage over you as a player. Although a short-term profit might be possible with a bit of luck, you can't beat the house in the long run.
Sign Up at Casino Days and Claim the C$1000 Welcome Bonus!